Guj has seen third-highest deaths in country due to swine flu in 2019, HC told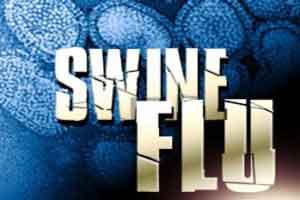 Ahmedabad: Gujarat has recorded 4,772 cases of swine flu from January 1 this year to June 23, second highest after Rajasthan, and 149 deaths which is the third highest in the country, the High Court was told on Tuesday.
The Gujarat high court was hearing public interest litigation filed by K R Koshti, a lawyer, seeking a direction to the state government to take measures to prevent the spread of the disease.
Citing a reply given in the Lok Sabha on June 28, Koshti told the high court that Gujarat recorded 4,772 swine flu cases, second highest after Rajasthan which has seen 5,021 cases.
The death toll due to swine flu in Gujarat was 149, which was the third highest after Rajasthan and Maharashtra, he told the court.
Minister of State for Health Ashwini Kumar Chaubey had on June 28 given details about H1N1 virus infection cases and deaths from January 1, 2019, to June 23.
The state witnessed 149 deaths due to swine flu this year till June 23, Rajasthan recorded 205 deaths and Maharashtra 189, the data showed.
As per Union minister Chaubey's reply, the country reported 26,140 cases of swine flu between January 1, 2019, to June 23 while 1,079 patients died.
Read Also: Swine flu toll touches 50 in Indore
"This reveals that the state has not taken effective steps for prevention and control of swine flu in Gujarat," advocate Koshti said in his affidavit before a division bench of Acting Chief Justice Anant S Dave and Justice Biren Vaishnav.
The Gujarat government has not updated the database of various diseases reported by government and private hospitals beyond June 2, 2019, the petitioner alleged.
The state government had told the court earlier that it had put in place infrastructure such as laboratories for free testing of samples in suspected swine flu cases.
The case will be next heard on August 29.
Read Also: Indore: 53 dead due to Swine Flu since January