Gujarat: Allegations against Apollo Hospital for continuing ventilator on a dead patient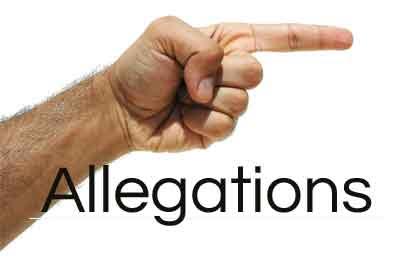 Ahmadabad: The family of a deceased woman has blamed the Apollo Hospital located in Gandhinagar of administering ventilator on the patient even after she was dead post pregnancy complications. An application has been filed in this respect with the Rakhial police station of Dehgam taluka, Gandhinagar district by the relatives of the deceased.

The case is that of a 24-year old women, Sangita Patel. who was taken to Poojan Hospital in Naroda area for delivery and there she delivered twins on September 16 after a caesarean operation. Soon after the delivery ,the patient's condition worsened due to post pregnancy complications. She was then transferred to Apollo Hospital

Bhavesh Patel, a relative of the woman told the TOI, "the deceased Sangita Patel, a resident of Rakhial village of Dehgam, had delivered twins through caesarean surgery on September 16 at Poojan Hospital in Naroda area. "After the delivery, her condition started deteriorating, so the doctor at the hospital called an ambulance from Apollo hospital and insisted that we take our patient there."

The patient was admitted in Apollo Hospital for three days and was kept on ventilator as her condition worsened.

"For three-odd days, Sangita remained admitted in Apollo hospital. On Monday, we asked the hospital authority to discharge our patient, as the expensive treatment was beyond our means, and we wanted to take her to some government hospital. They kept refusing to discharge her for around six hours," said Patel.

Later on the patient was discharged by the hospital on Monday after six hours and she was taken to a government hospital in Naroda, GCS medical hospital which declared the patient brought dead for six to seven hours.

A team of doctors from the hospital also carried out post mortem on the deceased.