Gujarat Medical council: Suspension orders given to two doctors on Ethics Violation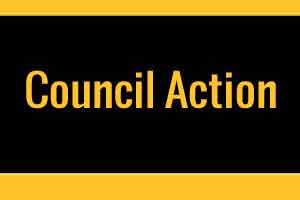 Ahmedabad: The Gujarat Medical Council has suspended the licenses of two medical practitioners on account of violation of Code of Medical Ethics Regulations.
Dr Narendra Kantilal Parikh from Ahmedabad and Dr Jitendrasinh Lalitsinh Rana from Surat are the two medical practitioners who were given suspension orders for periods of 3 months and 6 months respectively.
Dr Parikh from Ahmedabad has been suspended for three months on account of issuing a fake medical certificate to an accused who was involved in the proceeding and who later found guilty by the court. His case came to the council following a court order to investigate the veracity of the medical certificate issued by him to an accused. The council upon investigation found that the doctor issued a fake medical fitness certificate to an accused on May 11, 2017, which helped the accused to escape from the legal procedure and imprisonment on account of getting treatment for various ailments at the doctor's Clinic and Hospital in Saraspur.
Speaking about the case, Dr Nitin Vora, President of Gujarat Medical Council told Ahmedabad Mirror, "The court asked us to investigate if the certificates issued were in order or not. The Council found that the doctor had violated the regulations and was hence awarded the suspension. He can appeal this ruling to the Medical Council of India."  The suspension will be in effect from February 21 to May 20, 2018, added the daily
Another medical practitioner in the state, Dr Rana from Surat has been suspended from practice for a period of six months for negligence in treatment which led to a patient's death. Dr Rana has been suspended after the council found him guilty for medical negligence in a Hernia operations which led to the death of a patient. The council came with its decision after hearing both sides.