Gujarat: Sri Sathya Sai hospital offers free heart surgery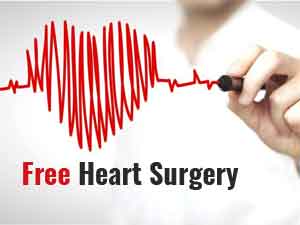 Rajkot: Sri Sathya Sai Heart Hospital, managed by Sri Sathya Sai Trust in Rajkot has planned to offer free heart surgery from financially weak background from West Bengal.
The trust will offer totally free heart surgery including transporation costs for the patients, the trust said.
In this regard the trust organises a free heart diagnosis and heart surgery facilitation camp in West Bengal on July 23.
The objective of the proposed camp is to screen heart patients (age below 60 years and monthly income below Rs 20,000) for free heart surgery at Sri Sathya Sai Heart Hospital in Rajkot, Sathya Sai Heart Hospital managing trustee Manoj Bhimani said.
To date, more than 11 lakh patients have been examined in the OPD section and more than 11,000 Open Heart Procedures have been conducted in this hospital totally free of cost, he said.