Gujarat to get Multi Speciality hospital managed by Apollo Hospitals Group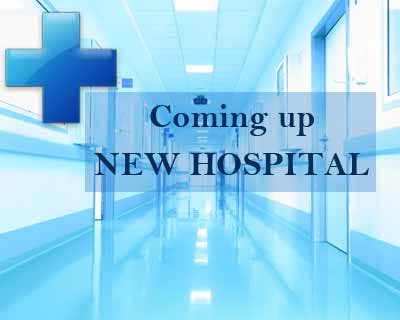 Mumbai: The Nirali Memorial Medical Trust is going to set up a multi-speciality hospital at Navsari in Gujarat, which would be managed by the Apollo Hospitals Group.
An agreement to this effect was signed by A.M. Naik, Group Chairman, Larsen & Toubro, and Chairman of the National Skills Development Corporation (NSDC) and Prathap C. Reddy, Chairman of Apollo Hospital.
While the Medical Trust will build the infrastructure, install medical equipment and appoint qualified medical and paramedical staff, the Apollo Hospital Group will offer medical expertise and facilitate operations and maintenance of the hospital.
"It's Nirali Memorial Medical Trust's endeavour to provide the best-in-class secondary and tertiary medical care facilities to rural and underprivileged social groups. This hospital is a momentous step in the direction of extending affordable healthcare to all," said Naik.
Reddy said: "Since inception 35 years ago, the mission of Apollo Hospitals has been to make an international standard of healthcare accessible to every individual and every endeavour we have undertaken has been a focused step towards fulfilling our mission."
The trust was set up by A.M. Naik, Group Chairman, Larsen & Toubro, and Chairman of the National Skills Development Corporation (NSDC), in memory of his grand-daughter who succumbed to cancer aged two, to help patients without access to quality medical treatment.
Earlier, the authorities at the country's largest carmaker Maruti Suzuki India (MSI) decided to set up a multi-speciality hospital and a senior secondary school in Sitapur in Gujarat.
Both projects will be fully-funded as CSR initiatives by MSI with an investment of around Rs 125 crore over a five-year period, it said in a statement.
"Suzuki Group has set up its manufacturing plant in Hansalpur and continues to invest in the region. While we expand our business, we feel that it is our responsibility to positively impact the local community in the adjoining villages," MSI MD and CEO Kenichi Ayukawa said in the statement.
The auto major has partnered Zydus Hospitals for the hospital which would be managed and operated by Ramanbhai Foundation, the CSR arm of Zydus Group.
Read Also: Maruti Suzuki to set up 50 bedded multi speciality hospital in Gujarat