Gynae Society President finds his ultrasound sealed on technical grounds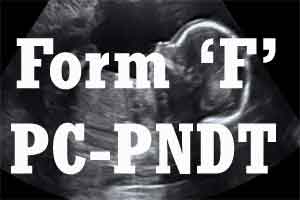 Ahmedabad: Citing clerical mistakes in the records maintained, irregularities in antenatal registers and Form F, the National PC-PNDT Authorities have sealed ultrasound machine of a leading gynaecologist of the city, and the President of Ahmedabad Obstetrics and Gynaecological Society (AOGS), Dr Ramesh Bhatt. The move came after a team comprising five members from National Inspection and Monitoring Committee (NIMC) and five from the health department of the Ahmedabad Municipal Corporation, raided his maternity centre.
Mirror reports that NIMC, decided to conduct a raid at Bhatt's Mamta Maternity & Nursing Home in Khadia after they received certain information that made them suspect Bhatt had been carrying out pre-natal sex determination at his hospital. Following the raid that was conducted yesterday, the authorities sealed his ultrasound machine and suspended his license.
Dr Bhavin Solanki, Medical Officer (Health) AMC informed the Mirror, "The corporation supported the NIMC in carrying out the raid. We found clerical mistakes in the records maintained at the hospital, irregularities in antenatal registers and Form F. The sonography machine has been sealed and Dr Bhatt's sonography licence stands suspended until he is proven innocent by the court under the PCPNDT Act. Apart from sonography, rest of the activities at the hospital and Dr Bhatt's practice can go on as usual."
Dr Bhatt, responding to the authorities' move, clearly stated that authorities did not find any sex determination being done at the hospital and consequently sealed the machine stating technical reasons.
"A team from the central government health department came down and sealed a sonography machine at the hospital at 1pm today. The fault was technical and with Form F that bears details of the patient, her husband and her cellphone number. My signature was missing in one form and a patient's delivery date was missing in another. It has nothing to do with sex determination test," the doctor said.
"This is a draconian law and gynecologists across the country are fighting against it. Health teams have extensive powers and even a slightest anomaly including missing writing a cellphone number empowers them to seal the sonography machine. I have been served with a showcause notice and I will have to depose before an advisory committee within afortnight or a month. The reputation of the doctor is put at risk by such actions."he stated to the mirror.
Read Also:
Much awaited relief on Form F given by Bombay High Court
He further said, "I do not know who directed the health department but I assure you that they did not find anything relating to sex determination at my hospital."
Bhatt was appointed the President of Ahmedabad Obstetrics and Gynaecological Society earlier this year.He is also the state BJP media convenor.
Read Also:
Pune: Two radiologists face one year jail for clerical mistakes in Form F