Gujrat: HC slams State govt for enabling backdoor entries to PG medical education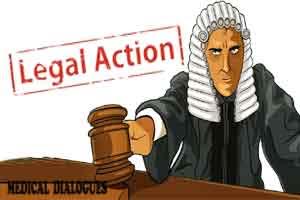 Ahemdabad: The state high court has taken strong cognizance of the move of the state government to allow the Mumbai-based College of Physicians and Surgeons affiliations to 11 private hospitals and nursing homes in the city. It is reported that this came despite the fact that MCI had withdrawn recognition of the said college in the year 2009.
The observations come in response to a plea was filed by the State Chapter of the Indian Medical Association challenging the move of the state government, alleging that this was done to give back door entry to non-meritorious medical students who did not succeed in getting admission to recognised medical colleges in state.
IMA had further alleged that the state government was deliberately allowing those colleges who failed to get MCI recognition to seek affiliation from this CPS. This comes despite the fact that this CPS is a self proclaimed "nodal body" in Maharahstra and has been declared unauthorised by MCI since the year 2009
The Hon'ble Chief Justice of the Gujrat High Court , after hearing the case, questioned the state government's intention  in allowing all this to happen, calling it a clear " Abuse of Power". The court further slammed the state government for lowering standards of medical education in Gujarat and allowing back door entry to non-meritorious students in post-graduate medical courses reports Mirror.
With these observations of the sort, the govt advocate sought more time to reply. Next hearing will take place on
next Monday
.