Gurugram: Khattar launches M6 Cyberknife robotic system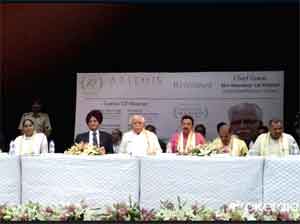 Gurugram: Chief Minister Manohar Lal Khattar said one of the main goals of the Haryana government was to ensure that new initiatives in all sectors, including healthcare, became operational in a time-bound and hassle-free manner.
The chief minister was speaking after inaugurating M6 Cyberknife robotic system at Artemis Hospital, an official release said.
He said the state government realized the capacity gap in public health infrastructure and had always encouraged private providers by facilitating a conducive environment and favorable ecosystem.
The presence of all major players in healthcare services in Gurugram was a testimony to the ongoing efforts of the state government, he added.
Khattar said the state government was keen to develop Haryana as the medical hub of north India and several landmark reforms had already been implemented for the ease of doing business for this purpose.
Procedures had been simplified in various departments such as labour, state pollution control board and public health engineering to reduce the regulatory burden on the investor, he said.
Several initiatives such as time-bound clearances and appointment of dedicated relationship managers for each proposed project had already been taken and much more were in the offing.
He said the efforts being made by the government were yielding positive results as Haryana was fast emerging as the preferred destination for tertiary care and medical tourism.