Gurugram: Ruckus at hospital after doctor allegedly seeks Rs 5000 bribe for transfusing blood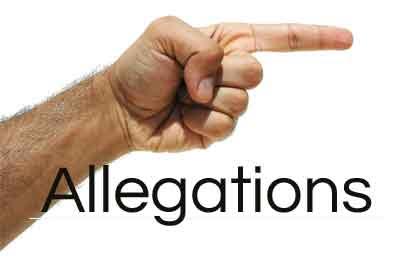 Gurugram: Relatives of a patient vandalised the General Hospital in Gurugram's Sector 10, after the doctor on duty allegedly sought Rs 5000 bribe for transfusing blood to the patient,
The incident took place yesterday, when a patient, a retired armyman, under undergoing treatment for cancer, required blood transfusion at the hospital. The family arranged blood from nearby Rotary Blood Bank and brought it to the hospital for transfusion
TOI reports that family alleged that though the doctor on duty set up the cannula, he refused to go ahead with the transfusion until he was paid Rs 5,000. This led to a heated argument and a ruckus in the hospital compound. The family also went on later vandalizing the hospital corridor when the doctor refused to transfuse the blood.
The patient's son,
Brajesh Kumar
told
TOI
, "It's government hospital. We completed the paperwork and arranged for the blood on our own. Why should we pay any money and that too without a receipt? When we objected, the doctor on duty refused to go ahead with the procedure and asked us to leave,"
"The matter has been brought to our notice, but no complaint has been received yet. It's a very serious allegation as no doctor can deny service to a patient or demand money. In this case, a cancer patient has been denied blood transfusion. An inquiry would be conducted into this matter and strict action will be taken," Dr B K Rajora, a civil surgeon at the hospital told the daily