Guwahati: Fake Radiologist Arrested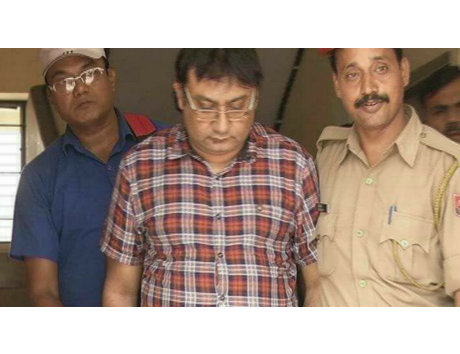 Kolkata: A man who has been posing as a radiologist at Arya Hospital in Guwahati has been arrested by the state police. Coincidentally, the doctor and the imposter share the same name which entirely helped the man to impersonate as the doctor and dupe hundreds of patients.
Dr Mithun Chaudhuri is a radiologist, who currently resides in Bhawanipore, Kolkata. Dr Chaudhuri is attached to a top private hospital with branches on EM Bypass and Salt Lake.
As per a recent report in TOI, the doctor first approached the at Bhawanipore police and then the detective department stating that he had come across prescriptions that showed him practising at several places in Guwahati and other places of Assam. The same fake prescription was found in circulation even in Siliguri. Later, Dr Chaudhuri lodged an FIR.
Following the complaint, the cops executed a joint operation with the police department at Guwahati. Later the police arrested the imposter.
UNI reports that Arya Hospital authorities had also filed an FIR here against Choudhury after they detected discrepancies in the certificates and credentials submitted by him at the time of appointment.
The imposter had apparently forged the certificates of the Calcutta-based radiologist and used his registration number.