Haj Pilgrims to come under scanning for MERS infection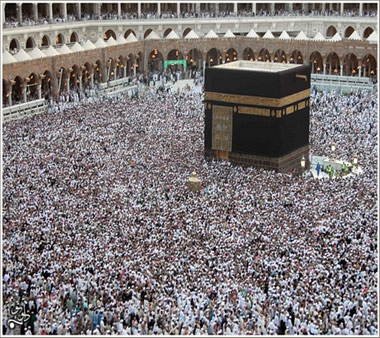 Health ministry draws action plan after WHO warning on MERS

Ministry of Health is reported to have started preparing for a serious inspection for those taking the Haj Pilgrimage, in August this year. Looming under the threat of 455 deaths from 26 countries, reported till June 18, 'Middle East Respiratory Syndrome Corona Virus' (MERS) has caught attention of WHO issuing an vigilant advisory to India; to curtail the situation of a serious outbreak later. Given the current statistics and facts of travelers and expatriates from the Middle East, India is believed to be in the thick of the situation already. Over 3.83 lakh people are expected to go for Haj alone this year.

The Health Ministry has issued an advisory to the Home Ministry, to direct immigration officials at the airport to assist health officers in tracing cases of suspected MERS-CoV at the medical health units for Haj. "The immigration officials should direct all travellers who are self-reporting at the immigration counters with any symptoms of fever and respiratory distress to report to medical unit at the airport," the advisory said (as quoted by the PTI).

The advisory has also suggested the airport officials to keep stock of triple layer masks, hand sanitizers and disposal bags, which can be used for any passenger reporting with symptoms of the disease and co-passengers who are likely to have contact. They have been asked to follow proper aircraft disinfection procedure as per the recommendations of WHO (as reported by the PTI).

The virus has originated in Saudi Arabia, with maximum cases being reported here since 2012 (constituting more than 85 percent). The capital city of South Korea, Seoul has so far reported 166 cases, with 24 people reported to have died in the city. Meanwhile, Thailand has recently confirmed its first case of MERS. Public health minister Rajata Rajatanavin has released a statement in the media recently confirming its first case of MERS, a person who travelled from the Middle East has tested positive for the virus. The prevailing situation in the Middle East is susceptible to spread in India, given its huge population on 6 million expatriates in the Middle East.

At present there is no vaccine available for the treatment of MERS. However, the medical researchers have started planning the first stage of clinical trial, to protect against the deadly virus.