Haryana: 161 doctors to be dismissed for Absenteeism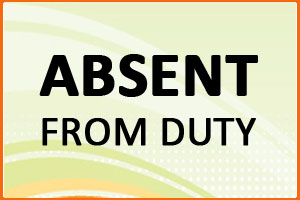 Chandigarh: Observing prolonged absenteeism of doctors in the government hospitals, the Haryana Health Minister, Anil Vij has decided to suspend 161 doctors if they fail to report for duty after viewing the recent notification.
The state government has decided to serve them a notice through newspapers, asking them to rejoin duty within a specified time. If they fail to rejoin, the government will dismiss them from service, confirms a recent report by Tribune.
More than 150 doctors had been absent from duty for long, some of them for several years. Concerned over the acute shortage of doctors in the state, Vij informed Tribune, "We want to recruit new doctors to address the problem of shortage. We can recruit new people only against sanctioned posts. If more than 150 sanctioned posts are occupied by doctors who are not working, it is double jeopardy for us, as they neither working with us nor enabling us to fill those posts."
On the question, whether the 161 doctors are those who executed a bond for serving the state government in lieu of pursuing their post-graduation, the minister replied, "They might have started a private practice or joined service in other states without resigning from the Haryana Government."
Blaming poor service conditions in the state for the mass quit, Dr Jasbir Singh Parmar, President of the Haryana Civil Medical Services (HCMS) informed the daily, "The Delhi and Punjab Government give better salaries to their doctors. Besides, Delhi gives four Assured Career Progressions (ACP) in the fourth, ninth, thirteenth and twentieth year of service, while Punjab gives three ACPs in the fourth, ninth and fourteenth year, but Haryana gives three ACPs in the fifth, tenth and fifteenth year of service."
3,083 sanctioned posts of doctors (medical officer) exist in the Haryana Health Department out of which:


500 are lying vacant


161 doctors who have been absent from duty


300 are on childcare leave on any given day


300 on paid study leave


50 doctors are on deputation to Chandigarh


Doctors prefer postings in Panchkula and Gurugram
In all, 194 medical officers are posted in the Director of Health Services and other allied institutions in Panchkula, even when there is no post sanctioned for them. Besides, 18 doctors are working without a sanctioned post in Panchkula district.
Earlier, the government had also re-employed 81 retired doctors to ensure that healthcare services are not affected.
Read Also: Govt doctors holding administrative posts to undertake clinical duties: Haryana Health minister