Haryana : Doctor faces action for not treating State Education Minister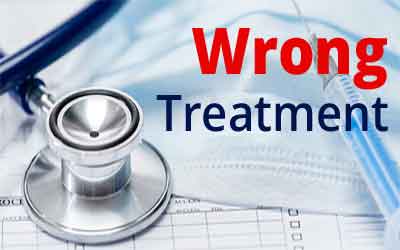 Haryana: A senior medical officer posted  at the MLA hostel dispensary in Chandigarh, seems to be facing strong action, after he did not pay a visit to the cabinet minister and treat his wounded leg. Instead, Indian express reports that the doctor sent a nurse, who apparently advised "wrong treatment" leading to the minister contracting an infection .
The case is that of Haryana's Education Minister, Ram Bilas Sharma and the doctor is Dr R S Chauhan, SMO of the Haryana Cadre who has been in the MLA Hostel dispensary in Sector 3 of Chandigarh for more than a decade.
As the incident goes, the minister, a known diabetic, suffered an injury on his foot. A message was sent to the MLA hostel dispensary to check on the minister. However, instead of going himself, Dr Chauhan chose to send a nurse, Surinder Kumar, to see the minister, reports IE. The nurse advised the minister regular fermentation of the wound as well as to dip the foot in hot and saline water. Sources revealed that the minister did this treatment for a week on regular advice of the nurse, finally developing an infection for which he had to get admitted in PGI. He is still admitted at the hospital, after being operated on September 6.
The doctor concerned is now facing severe action, having being shunted out of the dispensary and transferred  to Mewat on deputation. He also likely to face strong disciplinary action for lapse in duty.
Ram Bilas Sharma's personal secretary, Pradeep said, "As per protocol, the doctor should have visited the minister to check his condition."
Director General of Health Services (DGHS) Kamla Singh told IE, "Dr Chauhan was the in-charge of the MLA hostel dispensary, but he did not even once visit the minister to see his wound. The staff nurse didn't have adequate knowledge and advised the minister to dip his wounded foot in hot and saline water. Such a treatment is never advised to a diabetic patient. Thus, both Dr Chauhan and the nurse Surinder Kaur have been transferred to Mewat."
The said decision comes after the DGHS issued a show-cause notice to the doctor, visited the dispensary in person and found the doctors explanation non-satisfactory
When spoken to about the incident, Dr R S Chauhan informed the daily, "It is the government's decision. I have been relieved of my duties today and I am leaving for Mewat."
"They realise their mistake. Also, I have informed them that a register should be maintained that has the medical history of all MLAs," said DG (Health).