Haryana: Doctors threaten mass leave from October 26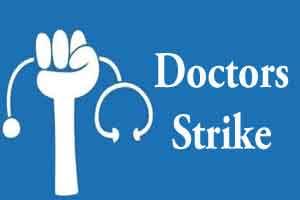 Rohtak: Showing anger against non-fulfilment of promises made by state government, doctors of the Haryana Civil Medical Services Association (HCMSA) have raised voice demanding action within 10 days or else all the doctors would go on a mass casual leave on 26th October, which could be extended to indefinite leave from 27th October, if their demands are not responded on time.

Dr Jasbir Parmar, the president of the HCMS, stated after a state executive meeting of the body, "The emergency services, post-mortems and medico-legal services will remain functional on October 26. But if the authorities concerned still fail to take concrete action, the entire health/medical services in the state will be paralysed from October 27 till the demands are met," reports The Tribune.

The review meeting held by HCMSA, recently expressed concerns over acute shortfall of doctors at the state-run health facilities CHC's and 72 PHC's across the state.

On September 16, a meeting of the Haryana Civil Medical Services Association was held with the state health authorities, which brought about eight demands on the table with the authorities. The demands after due discussion were accepted and decided to be implemented in a time-bound manner.

A demand stating retirement age extension for HCMS doctors and hike in the allowance given to them as post-mortem allowance was apparently supposed to be implemented by September 30 while October 15th was given due date for the implementation of dynamic ACP structure and change in PG policy.

The doctors lamented that none of these demands have been fulfilled within the aforesaid timeframe as fixed by the Health Minister.