Haryana: Doctors withdraw proposed strike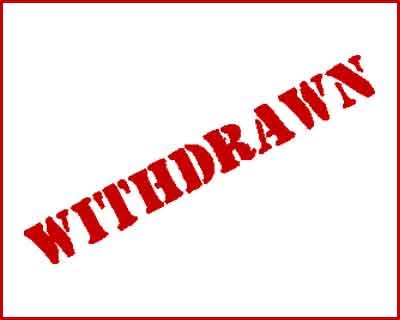 Chandigarh: Haryana Civil Medical Services Association (HCMSA) announced withdrawal of its proposed two-day strike and urged its doctors in the state to continue their routine work.
A decision to this effect was taken after Health Minister Anil Vij held a meeting with association members.
Talking to media after the meeting, Vij said the withdrawal of the strike call given by the association for September 19 and 20 would "ensure uninterrupted" health services to the people.
He said all the "genuine demands" of HCMSA have been accepted in "principle" and these would be "fulfilled at the earliest".
The demands included raising the retirement age of doctors to 65 years and increasing their postmortem allowance from Rs 10 to Rs 1,000 and for Class IV employees from Rs 1 to Rs 500.
They are also demanding a "special package" to specialists and allowances at par with that of central government employees.
Vij said the demands to bring about changes in new PG policy, giving promotion after 10 years of recruitment of doctors by creating new posts and separate cadre of doctors on the basis of their specialisation would also be met.
Earlier, Director General Health Services Kamla Singh also urged the doctors not to carry on with their proposed strike, saying their demands were under "consideration" of the government.
"The decision (of going on mass leave) of the association can harm the healthcare services in the state as at present cases of malaria and dengue are at their peak," she said in a statement issued here.
HMCSA has decided to go on mass casual leave on September 19 and 20 and thereafter, mass resignation to the Chief Minister on September 21.
The doctors have dubbed the recently issued transfer list of 475 doctors as "irrational", demanding it be "cancelled immediately".
Vij had later put the doctors transfers on hold citing "certain irregularities in the data".
The amended list was expected to be released within two-three days. However, it is yet to be issued.