Haryana: Female Doctor Suspended for being Drunk on Duty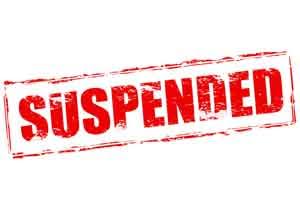 Haryana:
Being drunk on duty has brought suspension orders for a medical practitioner working in a CHC in Raipur Rani in Panchkula after a video showing a drunken behaviour went viral on social media.
A few days ago, a video went viral showing a female doctor attached to Community Health Centre at Raipur Rani treating patients in a drunken condition.
Seeing the doctor under the influence of alcohol, an attendant thereafter recorded a video of her shenanigans and uploaded the same on social media.
The video showed the woman doctor unable to stand straight on her feet and also misbehaving with the patients, reports TOI. The doctor was seen blabbing meaningless words. In her drunken state, she allegedly challenged the attendants to make a video and claimed that she wasn't afraid of anyone. While denying the fact she was drunk all the time, she simply walked away when the attendants asked the doctor to undergo a medical test to prove the same.
The doctor also admitted that she was on duty in the emergency ward and had treated at least three patients. Another attendant, who witnessed the whole scene claimed that the doctor was unable to instruct the nursing staff about the treatment of the patients.
The incident was reported to the senior officials and doctor was asked to leave the hospital premises. With the video going viral, complaint was also made the state State Health Minister, Anil Vij who directed the Director-General, Health, Dr Satish Kumar Aggarwal to initiate an inquiry. The inquiry, which was held under a panel of six doctors established that the doctor had reached the hospital under the influence of some intoxicant.
The minister while announcing the suspension orders of the doctor stated that the government will not tolerate such misconduct in the state hospitals reports
Times Of India
.