Haryana govt refuses occupation certificate to RGCT hospital project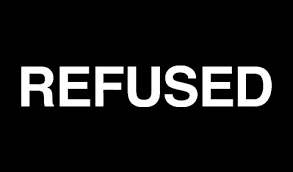 Chandigarh : The Haryana government has refused to give occupation certificate to the eye hospital project by the Rajiv Gandhi Charitable Trust (RGCT) in Ullawas village of Gurugram over various "deficiencies" pertaining to its completion.
The state Town and Country Planning department had rejected the occupation certificate to the Trust in January this year.
"We found that the building had not been completed and there were several deficiencies pertaining to its completion.
In January, we rejected giving them occupation certificate as the building was still not complete," a senior official of the department said today.
He said the Trust had requested in April 2016 that the occupation certificate be given to them.
"After their request, we sought a report from District Town Planner, Enforcement (Gurugram) who pointed out that the premise was still under construction and the building was not complete. Various deficiencies were also pointed out with regard to the building's boundary wall, staircase, passage corridors etc," he said.
The official said extensions were given to the Trust in the past, but when deficiencies persisted, the department decided to reject the land occupation certificate.
The Town and Country Planning department had in May this year asked the Panchayat department to take action in the matter since the terms and conditions of the lease had been violated.
The RGCT got the land, measuring nearly five acres, on lease in 2010 for 33 years for setting up the charitable eye hospital.
The Town and Country Planning department had granted the change of land use (CLU) permission in 2011 to the RGCT for setting up the hospital.
Immediately after coming to power in Haryana, the BJP government had announced that it would look into how "several extensions" were given to the Trust for the construction of the hospital.
"The state government will probe why the Trust was given several extensions and why rules were changed," Haryana's senior minister Om Prakash Dhankar had said on the floor of the House during the budget session of the Haryana Assembly in March 2015.
Dhankar had then said the period of construction of the hospital was extended up to January 7, 2017 on the request of the Trust, dated February 28, 2014.
The minister had also said if the gram panchayat of Ullawas village proposed to take back the land, the state government would consider the same.