Haryana Private hospital doctors observe day-long strike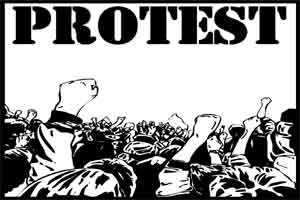 Hisar: Doctors of private hospitals in Haryana observed a day-long strike to protest the state governments decision to introduce a new legislation they fear would "wipe out" small and medium medical establishments.
The strike hit healthcare services in many parts of the state. Doctors across the state this morning voiced their opposition to the governments decision to introduce the Central Clinical Establishment (Registration and Regulation) Act.
The Haryana chapter of the Indian Medical Association (IMA) had called the token strike.
IMA state president A P Setia said the association was forced to oppose the state governments decision "as the Act once implemented would wipe out small and medium medical establishments".
"The Central Act 2010 is not appropriate as per the socio-economic realities of the population of Haryana. Its implementation shall be the last nail in the coffin of an already acute shortage of qualified doctors. Most of the small and medium-sized nursing homes shall be forced by the Haryana government to down their shutters," Setia claimed.
He said if the legislation has to be implemented then the amended Haryana Clinical Establishment Act 2014 and amended Rules 2015 as approved on September 12, 2017 should be further negotiated to keep single and couple doctors clinics and small-scale nursing homes out of the ambit of the legislation.
He regretted the inconvenience caused to patients due to the strike but said the IMA was fighting for the interests of the doctors.
On December 7, Health Minister Anil Vij said that the Haryana government would soon implement the new legislation to check overcharging by private hospitals in the state.
"In the name of treatment, many private hospitals in the state are overcharging patients due to which the common man has to undergo mental as well as physical agony. The Clinical Establishment Act would play an important role in checking this," Vij had said in an official release here.