Haryana: Smartphones for decoy patients to check sex determination tests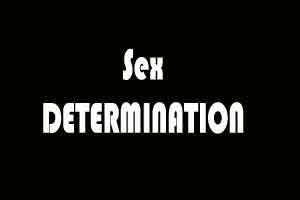 Haryana: Government has decided to provide "smartphones" to the decoy customers sent by the authorities to the centres alleged to be involved in the business of illegal sex determination and female foeticide, in an effort to ensure effective implementation of MTP and PC and PNDT act, a senior official said.
Additional Principal Secretary to Chief Minister Rakesh Gupta said this while reviewing the implementation of Medical Termination of Pregnancy (MTP) Act and Pre-conception and Pre-natal Diagnostic Techniques (PC and PNDT) Act and functioning of power utilities with the Deputy Commissioners and Superintendent of Police through video conferencing in Chandigarh on Friday, said an official release.
This system would significantly help the state authorities to nab those involved in the business of illegal sex determination and female foeticide as the movement of the decoy customer could be tracked easily through these phones.
A complete database including phone number, address and email-id of state authorities of neighbouring Punjab, Himachal Pradesh, Delhi, Rajasthan and Uttar Pradesh would be compiled in next three days and would be made available to all Deputy Commissioners, Superintendent of Police and CMOs so as to assist them in conducting interstate raids to nab those violating the provisions of MTP and PC and PNDT Act, he said.
Reviewing the district-wise progress of implementation of MTP and PC and PNDT Act, Gupta asked the district and police administrations and health department to work in close coordination for successful implementation on the Acts.
He said the concerned officers doing outstanding work in ensuring the effective implementation of the Act would be appreciated and honoured by the Chief Minister at appropriate time and platform.
Gupta also stressed the need for organising workshops of officers of district administration, police and Health Department so as to sensitise them about the different provisions of MTP and PC and PNDT Act.
He said, so far, 31 FIRs have been registered by the police in district Panipat since the beginning of 'Beti Bachao Beti Padhao' campaign which is highest as compared to other districts.
He also appreciated the districts who have performed well in implementation of MTP and PC and PNDT Act.
Later, while reviewing the functioning of power utilities, Gupta directed the Superintendent Engineers (SEs) and Executive Engineers (XENs) to bring down the Aggregate Technical and Commercial (AT and C) losses on all industrial feeders to less than three per cent and on all urban feeders to less than 15 per cent.
He also directed that all the feeders in phase I and II under 'Mahra Gaon Jagmag Gao' scheme be completed by August 31.
He said in the third phase of the scheme 125 new feeders are to be taken up. He said that though the SEs have sent the list of these new feeders, the Deputy Commissioner concerned should verify the same with the village Panchayats.