HC asks Delhi govt to to re-activate Defunct website on EWS beds details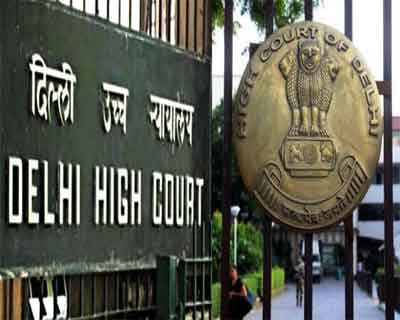 New Delhi: The Delhi High Court today asked the Delhi government to make attempts to re-activate its defunct website which shows information on availability of EWS category beds in private hospitals.
The court also asked the government hospitals run by the state and the Centre here to make attempts to make their websites, if any, functional, giving details on availability of beds under the economically weaker section (ED) category.
Justice Rajiv Shakdher said the government hospitals could take necessary assistance of the National Informatics Centre (NIC) for the purpose.
The court was hearing a plea seeking direction to the Delhi government to take immediate steps to restore the functioning of its official website relating to real- time availability of free beds in identified private hospitals of Delhi for making updated information available to people at large and EWS patients.
Advocate Ashok Agarwal, appearing for a woman on whose behalf the application was filed in a pending petition, said five years ago the Delhi government's Department of Health and Family Welfare used to update real-time status of availability of EWD beds, including critical/ICU beds, in identified private hospitals.
However, for the last two years, the official website of the department had stopped functioning and no steps were taken by the Delhi government to restore it, he said.
He added that the EWS patients who were in need of bed in the identified private hospitals were unable to know the status of the availability of beds.
Delhi government advocate Gautam Narayan said he would take instructions as to why the website was not able to show availability of beds in hospitals in the EWS category.
The court sought response of the Delhi government and central government, represented by advocate Meera Bhatia, on the plea and listed the matter for August 29.
The application was filed in a pending petition by Meera Devi (47) who was detected with a tumour in her brain in July 2016 and was allotted a date in August 2018 for surgery by AIIMS.
When her condition worsened, she moved the high court against AIIMS and was later operated upon by another government hospital.