HC directs TN govt to file report on infrastructure in Govt Hospitals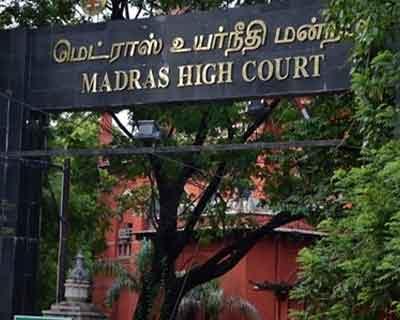 Madurai:  The Madras High Court posed a few questions to the Tamil Nadu government on the lack of required infrastructure for performing cardiac surgeries in hospitals run by it and sought a report in this regard.
Passing interim orders on a PIL, a division bench comprising Justices A Selvam and P Kalaiarasan ordered the Director of Medical and Rural Health Services to submit by February 20 a report, detailing the infrastructure facilities available for taking up cardiac surgeries in the government medical college hospitals in the state.
"You go to the people seeking votes.. cant you provide them best facilities in the hospitals?" the judges asked when the government counsel earlier submitted it was not possible to install heart-lung machines and Cathlab in all hospitals owing to high cost.
In response, the advocate said such facilities could be created only in a phased manner.
Petitioner Anandharaj sought appointment of specialists, besides installation of Cathlab and heart-lung machines in all district headquarters and medical college hospitals.
The Madurai bench of the Madras High Court said it was the duty of the state government to fill the specialists posts.