HC orders probe into negligence charge against Safdarjung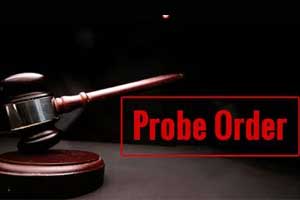 New Delhi: The alleged medical negligence by Safdarjung Hospital in wrongly declaring a newborn as dead in June this year has led the Delhi High Court to direct the Centre to order a probe into the incident. The infant was brought back to the hospital and put on a ventilator, but died after 36 hours, the court noted in its order.
Justice Vibhu Bakhru also found "disturbing" the manner in which the infant was handed over to the parents. It directed the Ministry of Health, represented by central government standing counsel Monika Arora and advocate Kushal Sharma, to set up a three-member committee to enquire into the incident.
The panel shall comprise the Health Secretary or his nominee who is not below the rank of Joint Secretary, the Additional Director General Health Sevices and the Medical Superintendent of Ram Manohar Lohia Hospital, the court said. It said that the committee shall submit a report within eight weeks.
The court also said that the committee would be at liberty to call any staff or doctors of the hospital for the purposes of the enquiry and they will have to fully cooperate with the panel. Apart from that the court also directed Safdarjung Hospital's Medical Superintendent to hand over all the documents related to the infant to the parents and to retain a copy for the perusal of the committee. It also said that the parents can make a complaint to the Delhi Medical Council against the alleged medical negligence by the hospital. With these directions, the court listed the matter for further hearing on January 3, 2018.
According to the petition filed by the parents, the incident occurred on June 18 this year when the baby was born four months prematurely. The baby was born at 5.45 am, but at 6.00 am the same day the parents were informed that the infant has passed away and the body was handed over in an envelope for the last rites, the petition said.
However, a few hours later, while taking the infant for cremation, it was noticed that the baby was gasping for breath and was rushed back to the hospital. The hospital provided oxygen to the baby, but the infant did not survive for more than 36 hours, the petition has said. Apart from seeking an inquiry into the incident, the parents have sought compensation for the trauma suffered by them and also action against the doctors and staff concerned.
Read also: No medical negligence in case where newborn was declared dead: Safdarjung Hospital