HC seeks Centre, AAP govt reply on PIL over state of city hospitals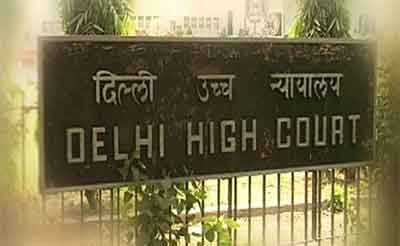 New Delhi:  A petition of a woman, who lost a nine-month old foetus in her womb, against the dilapidated conditions in the city hospitals, prompted the Delhi High Court to seek the responses of the Centre and the Delhi government.
A bench of Acting Chief Justice Gita Mittal andustice C Hari Shankar issued notice to Ministry of Health and Family Welfare, Directorate of Health Services and five Delhi government-run hospitals asking them to respond in four weeks.
The petitioner, a resident of north Delhi's Karawal Nagar, said on December 14, 2015, she was admitted to a city government hospital with high blood pressure in her ninth month of pregnancy.
She claimed that due to the unhealthy environment in the hospital ward, which was smelly and had beds infested with cockroach and rats, her condition deteriorated and she lost her foetus. It was alleged that the dead foetus remained in her womb and was removed by doctors after three days.
The petition sought direction to the governments to take effective steps to "immediately resurrect the dangerously dilapidated health system in the hospitals run by them."
It also sought utilisation of funds to infuse instant course correction, prevention of health hazards to thousands of citizens and ensure immediate medical attention and treatment to patients in real need.
The bench fixed the matter for hearing on February 6 next year.
The petition sought directions to the Delhi Police to investigate the "misappropriation of huge medical funds entrusted to the concerned authorities/persons ensuing crippling dearth of medical facilities and infrastructure."
"Large number of patients reposing trust over city government hospitals are poor even to buy the life saving drugs. As majority of these medicines are very costly and hence not easily available to the poor patients this clearly falls foul of their fundamental rights to live," it said.