HC seeks to know reasons for delay in setting up AIIMS in TN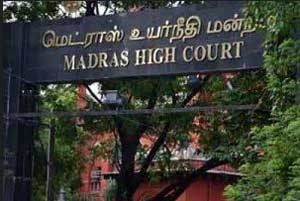 Madurai: The Madras High Court sought to know from the Union Health Ministry reasons for the delay in setting up premier health institute AIIMS in Tamil Nadu.
It also directed the ministry to file a detailed counter on the pros and cons of five sites suggested by the state government for the establishment of the All India Institute of Medical Sciences (AIIMS).
Justices M Sathyanarayanan and Hemalatha gave the direction while hearing a contempt petition, seeking action against Union Health Secretary Preethi Sudan for not implementing the court's earlier direction to announce a location for the AIIMS by January 1 last.
The court posted the case for hearing on June 15 and directed the central government to give a reply before June 14.Petitioner K K Ramesh contended that five sites -- Perundhurai, Chengalpattu, Thoppur, Sengipatti and Pudukottai -- were selected by the Tamil Nadu government and the list was sent to the Centre on October 31, 2014.
A central committee inspected the places and submitted its report and it was for the Centre to decide on the site, he said. When the PIL came up on August 2 last year, the court had directed the Centre to decide the site for the health institute by December 31 and announce it on January 1 this year.
However, the Centre had not announced the location, he submitted.