HC Slams Insurance Co, Allows Reimbursement for Unapproved Hospital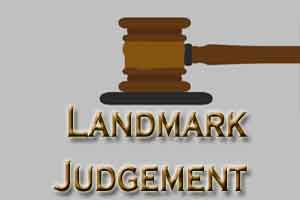 Getting treatment in a hospital not approved by the concerned insurance company does not become a ground for rejection of claims, implies a recent ruling made by the Madras High Court.
The court was seen directing the Director of Pension to sanction the medical expense that were incurred by a deceased  patient- a government employee for his treatment during his lifetime. It is reported that after the death of the patient, his wife tried to claim reimbursement for the treatment amounting to Rs 1.07 lakh . The claim was, however rejected by the under the New Health Insurance Scheme for Pensioners on the grounds that the treatment was not cashless and that  the employee underwent a surgery at a hospital which was not in the list of hospitals approved by the government for reimbursement of medical expenses.
Aggrieved with the decision, the patient's wife filed a case in the high court challenging it. The single judge passed an order giving a direction to the Tamil Nadu government to reimburse medical expenses reports
TOI
, but , the state's director of pension preferred appeal.
Dismissing the appeal the bench consisting of Justice M Venugopal and  Abdul Quddhose,  said
"Undoubtedly, the human being is to take necessary precautionary and protective measure for his body. The payment /retirement of medical expenses spent by the government servant concerned or his family is not a 'bounty', but it is an obligation of the state government to pay/disburse the said amount in question without harping on either technicalities or hyper technicalities. As such this court is of the considered opinion that the single judge was correct in directing the director of pension to sanction the medical expenses incurred by Sarada."
The court directed the the government to reimburse the amount stating that during a medical emergency, the patient could not look for approved hospitals reports the hindu. Having said that,  the court reduced the interest to 6% per annum from 9% by saying that interest was slightly on the higher side.