Health insurance coverage should be vastly expanded in India : Venkaiah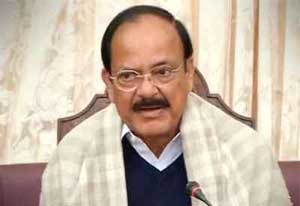 Chennai: Expressing concern over miniscule penetration of health insurance at the individual level, Vice President M Venkata Naidu on Sunday said it should be vastly expanded in the country.
Inaugurating the Rainbow Children's hospital here, he said a major issue of concern in the health sector was the miniscule penetration of health insurance at the individual level with just two per cent having individual policies and another three per cent having corporate policies.
''As a result, almost three-fourths of the total health expenditure is borne by the households as out-of-pocket expenditure'', he said. Although some of the State Governments have launched special health insurance packages for the BPL families, there was a need to vastly expand the health insurance coverage of the population in the country, Mr Venkaiah Naidu said. He said in view of the huge challenge of meeting the basic healthcare needs of mothers and children, India needs many more specialized, pediatric care doctors and nursing professionals.
''While there is a need for setting up more specialized children's hospitals, the private sector must ensure that the treatment provided by them is not only accessible but also affordable'', he added.
Quoting a recent report by UN Inter-agency Group for Child Mortality Estimation, he said it showed that India has improved its infant and neonatal medical care.
''In 2017, the infant mortality rate in India was 32 deaths per 1,000 live births, compared to the global average of 12. In case of neonatal mortality rate too, India had 24 per 1,000 live births while the global average remained 18'', he said.