Health Minister flags off Mobile Medical Units for Assam tea garden workers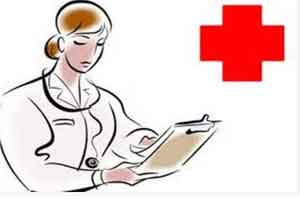 Guwahati: Union Health Minister Jagat Prakash Nadda flagged off mobile medical units (MMUs) or 'mini hospitals on the move' to provide healthcare facilities to tea garden workers in Assam.
Launching the MMUs, Nadda termed this a historic initiative of the government, which will make healthcare accessible to the tea community of the state.


Stating that Assam's identity is synonymous with its tea gardens, but the large labourer population in the tea estates have not been given access to quality healthcare, Nadda said the high Maternal Mortality Ratio (MMR) among pregnant women in tea garden areas due to anaemia and other diseases are a major cause of worry and the lack of healthcare infrastructure in the gardens have not been helping the matter.

To address this concern, dedicated MMUs have been launched to provide healthcare in interior tea gardens, Nadda said.

The semi-static MMUs will be operational in 320 tea gardens where healthcare facilities have been found to be inadequate, he said at a function to mark the occasion.

Altogether 320 tea gardens where existing healthcare facilities are not adequate and which need immediate care, will be covered by 80 MMU vehicles, Nadda said.

One MMU will cover four tea gardens and will operate for seven days in one tea garden and then move to the next tea garden, the minister said.

Nadda said depending on the performance of these MMUs, more such units will be added in the coming days, which will bring down the operational gap from one month to 15 days.

Stating Prime Minister Narendra Modi has given a lot of impetus to development works in the North East region, he said setting up of AIIMS in Guwahati will be a huge fillip to the healthcare scenario of the state as well as the region and Rs 1,000 crore has already been earmarked for the medical education institute.

Each MMU will have two vehicles, one of them equipped with out patient department (OPD), diagnostic, laboratory facilities and information education communication (IEC) materials, while the second vehicle will be for transportation of human resources, a release said.

The project officer of the service provider is entrusted to coordinate with National Health Mission and tea garden management for forming cluster and allotting the MMU.

Under the signature project, Hindustan Latex Family Planning Promotion Trust (HLFPPT) will operate 130 MMUs across Assam with funding support from State Health Society and National Health Mission-Assam through Public Private Partnership (PPP) mode.

The MMUs will be operated in active collaboration with the state government providing primary and selective secondary healthcare services and medicines free of cost to nearly 26 lakh people in about 2,600 villages spread over all districts of Assam, the release said.

Assam Chief Minister Sarbananda Sonowal said the state government, with active cooperation of the Centre, is focusing on swift implantation of development works in the tea gardens and all round development in sectors like health and education would be achieved for the tea community.

Informing that 62,000 people have received free X-Rays in government hospitals after the launch of free diagnostic facilities by the state health department, Sonowal called upon the people to take advantage of government schemes.

He also said the AMRIT Pharmacies in five medical colleges at Dibrugarh, Tezpur, Guwahati, Silchar and Barpeta have been providing essential medicines of heart ailments and other critical diseases at subsidised rates, which have brought succour to the underprivileged section of society.

State health minister Himanta Biswa Sarma said tea garden managements have been repeatedly asked to abide by the Plantation Labour Act and provide better medical facilities to tea workers, but they have failed to act on it.

Asking tea gardens to give three months maternity leave to pregnant women labours who otherwise have to work till late stage of their pregnancy increasing their health concerns, Sarma said Rs 2,000 will be reimbursed by the government to tea gardens for the loss of work for granting the leave to women labourers.