Health Minister informs about the steps taken for HIV Awareness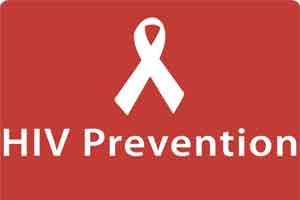 New Delhi: Through a written reply to the question in the Rajya Sabha, the minister fo state (Health and Family Welfare), Smt Anupriya Patel informed about the step taken for raising HIV Awareness.

The Government implements 360-degree multimedia campaigns along with mass media supported by outdoor media such as hoardings, bus panels, information kiosks, folk performances and exhibition vans to create awareness on HIV/AIDS and promoting services/facilities across the country.

At the inter-personal level, training and sensitization programmes for Self-Help Groups, Anganwadi workers, ASHA, members of Panchayati Raj Institutions and other key stakeholders are also being organised to spread awareness about treatment and other facilities.

In addition, awareness activities are conducted amongst High-Risk Groups including Female Sex Workers, Men having Sex with Men, Injecting Drug Users, Hijra/ Transgenders and Bridge Population like truck drivers, migrants etc. as part of Targeted Intervention projects.

The Government of India has enacted the HIV & AIDS (Prevention and Control) Act, 2017.  The Act addresses discrimination against People Living with HIV (PLHIV) at the workplace, an education setting, health setting and public places.

The Act also provides a robust grievance redressal mechanism where compliant against discrimination would be disposed by Ombudsman at the state level.

The steps were taken by Government to track the patients through HIV diagnosis to care and treatment include adoption of Test and Treat policy under which all patients diagnosed with HIV are put on Anti Retro Viral Treatment irrespective of their CD4 Count; Launch of Mission Sampark to reach out to all the lost to follow patients living with HIV and linking them back as much as possible to Anti Retro Viral Treatment.

In addition, there is software to maintain the details of the patients to enable them on regular treatment. Also, counsellors ensure tracking of HIV positive patients through telephone and home visits in the case of those who drop out between diagnosis and treatment to maintain their adherence to treatment.