Health Minister JP Nadda chairs high level review meeting on Leprosy and TB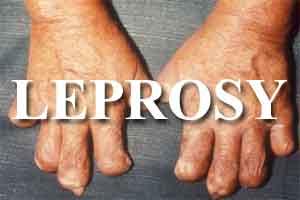 New Delhi: Shri J P Nadda, Union Minister for Health and Family Welfare, held a high-level meeting to review the status of the National Leprosy Eradication Programme (NLEP) and the progress made under the Revised National Tuberculosis Control Program (RNTCP), here today. Shri Sanjeev Kumar, AS (H), Shri Manoj Jhalani, AS & MD and other senior officers of the Union Health Ministry were present at the meeting.
During the meeting,Shri Nadda directed for a comprehensive strategy for addressing incidence, prevalence and surveillance aspects to eliminate leprosyat the district level. He further directed the officials to take up new interventions in areas where the prevalence is high and mount aggressive IEC campaigns to enhance awareness on prevention and control of leprosy in the states, and to destigmatise leprosy.
Taking stock of the Tuberculosis Control Program, Shri Nadda urged all stakeholders to come together for an aggressive strategy for TB free India by 2025.  He further said that there is an urgent need for creating awareness in the community and was of the view that 'TB Champions' who survived Tuberculosis, may be identified to raise awareness about TB in various states. He further suggested that innovative approaches should be adopted to address TB. He further directed that TB awareness and case detection should be addressed through campaign mode and should be made into a mass movement.
The Health Minister also directed the officers to conduct regular supervisory visits to various states for assessing the situation, preparedness and to provide on the spot technical guidance to the state health authorities. The Minister has also asked senior officers to review the progress of both the programme regularly.