Health Ministry, ICMR to launch app to find nutritional value of food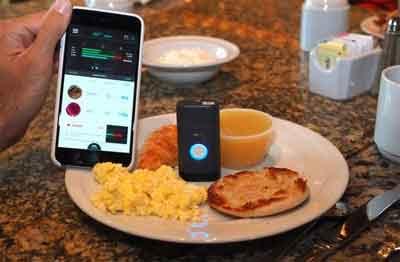 Consumers can soon find out the nutritional value of their food while ordering it from a restaurant or dining at home as the Union Health ministry is set to launch a mobile app to provide this information.
The proposed app will be linked to the revised Indian Food Composition Tables-2017, which was unveiled today by Union Health Minister J P Nadda, who termed it a "historic" moment as India now joined the league of nations having its own complete food composition database.


Developed by National Institute of Nutrition (NIN), under Indian Council of Medical Research (ICMR), the IFCT-2017 provides nutritional information on 151 discrete food components for 528 key foods.

The data originates from regional composite samples averaged from six geographical regions of the country.

"(We are exploring) If we can simplify this heavy two-kg book and translate into an app which a common man can understand. If a person has pizza, how much he has added, has he added any protien, or added calories or carbohydrates?

"If we are able to develop that, we will be able to translate healthy food practices for a common man through this app. This will be a tedious task," Nadda said while addressing International Symposium on 'Food composition in Nutrition and Health'.

He said he has asked the ICMR to convert this (book) into a mobile app as the present document has been written in a scientific language and it is hard for a common man to understand.

"We have asked it to be made into a common language. So that a common man can understand and in his day-to-day life, the food that he takes, what are the nutrient components, he can get it. We want that it comes out with an app.

"ICMR and NIN is working on it. We will come out with it soon. Common man can also get this scientifically written data in common language," he said.

The book not only provides data of regular nutrients in foods but also on a while range of bioactive substance. Vitamin D2 content in plant foods is presented here for the first time in the world.

Nadda said it is going to help the researchers as they can ascertain how with less economic input, maximum nutritional food can be given and also help the policy makers to think how a common man can be given food with maximum nutritional values.

Policy makers and researchers will also get good insights into what people are consuming in India.