Health Ministry sets up task force to combat glaucoma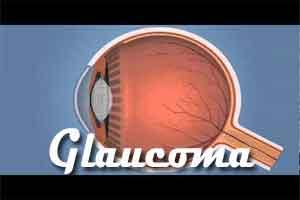 New Delhi: A national task force has been set up by the Health Ministry to reduce the incidence of irreversible blindness caused due to glaucoma.
Glaucoma is caused when the optic nerve, which connects the eye to the brain, becomes damaged, and it is prevalent in the country and is the cause of 12 per cent of blindness seen in India, Dr Ramanjit Sihota, HOD of Glaucoma at AIIMS said.
"The aim is to train district ophthalmologists across the country on early diagnosis and appropriate management of glaucoma to prevent loss of vision. If detected and treated early on, blindness can be completely prevented," Dr Sihota said.
There is lack of awareness in district ophthalmologists, especially in rural areas and thus it is necessary that they are trained and made aware about the importance of early detection, she said.
According to Chief of RP Centre for Ophthalmic Sciences, AIIMS, 50 per cent of people in India do not know they have glaucoma as it is generally asymptomatic. Also regular eye practise is not prevalent in India.
"It is a progressive eye disease which may lead to irreversible blindness, usually without warning, until it reaches an advanced stage. It is more prevalent among people over the age of 40," Dr Sihota said.
The national task force comprises of four members – Dr Sihota, HOD of Glaucoma at Dr R P Centre, AIIMS, Dr Sushmita Kaushik from PGI, Chandigarh, Dr M D Singh from RML hospital and Dr Suneeta Dubey of Dr Shroff's Charitable Eye hospital.
With the World Glaucoma Week on, the doctors stressed that people who are over 40 years, have a family history of glaucoma, are using steroids or are diabetic and hypertensive should go for a yearly eye check up when they go to change their glasses.
According to the World Health Organisation, glaucoma is the second leading cause of blindness in the world.