NMC not involved in MBBS Admission Process: Apex regulator warns against fake allotment letter signed in Chairman's name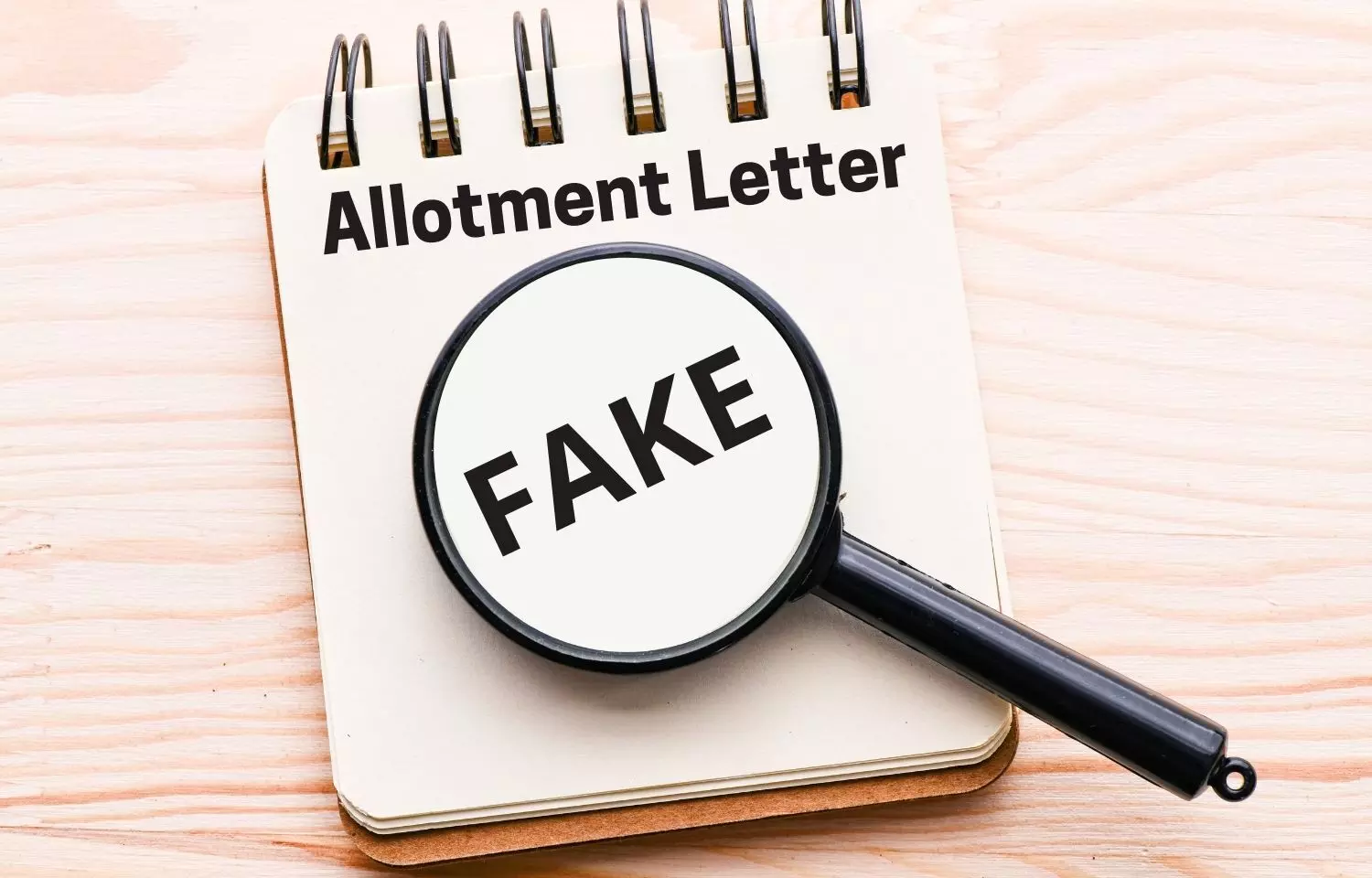 New Delhi: Once again the National Medical Commission has raised alarms against fake allotment letter confirming admission of students in MBBS courses of medical colleges. The NMC has issued a public notice warning students against a fake allotment letter allegedly signed by the NMC chairman being circulated.
Issuing a public notice in this regard, the Apex Medical Regulatory body has clarified that NMC in reality is not associated with the college allotment process altogether and therefore advised the students and the parents not to fall into the trap of miscreants.
"It has come to notice that fake allotment letter (as attached) under alleged signature of Chairman, National Medical Commission is under circulation. It is brought to the public notice that the Commission does not offer admissions in any medical college or involved at all with college allotment process hence once again advised all concerned not to fall into the trap of miscreants," NMC stated in the public notice dated 11.05.2022.
"It is a fabrication intended to tarnish the image of the National Medical Commission which in fact is mandated to supervise highest ethical standards in medical profession," NMC added.
Also Read: MBBS abroad: NMC warns students before taking admission in Kyrgyztan medical colleges
Allegedly issued by the UG Medical Education Board, the fake allotment letter that has been attached with the NMC notice mentioned that registration number of the student and stated, "We are delighted to inform that you are now Registered with our Organization with Registration no- MCCBRS12605."
"We are pleased to inform that you have been successfully selected for MBBS course based on your documentation provided for verification and your choice in CAMPUS- TERNA MEDICAL COLLEGE, NERUL WEST, NAVI MUMBAI, MAHARASHTRA- 400706. and you have been successfully done with your seat allotment payment of amount (8,00,000/=) EIGHT LAKH ONLY," further mentioned the letter that claimed to be signed by Dr. Suresh Chandra Sharma, the chairman of NMC.
However, NMC has come forward and clarified that it is not at all involved with the college allotment process. Earlier, the apex medical body had issued a similar warning against fake allotment letters issued in the context of MBBS admissions. Medical Dialogues had earlier reported that apart from issuing the public notice, it had filed an FIR regarding the matter as well.
To view the NMC notice, click on the link below.
https://medicaldialogues.in/pdf_upload/nmc-fake-allotment-letter-176183.pdf
Also Read: NMC warns against circulation of fake allotment letters for MBBS admission, files FIR