NMC releases guidelines for MD Laboratory Medicine Programme, Details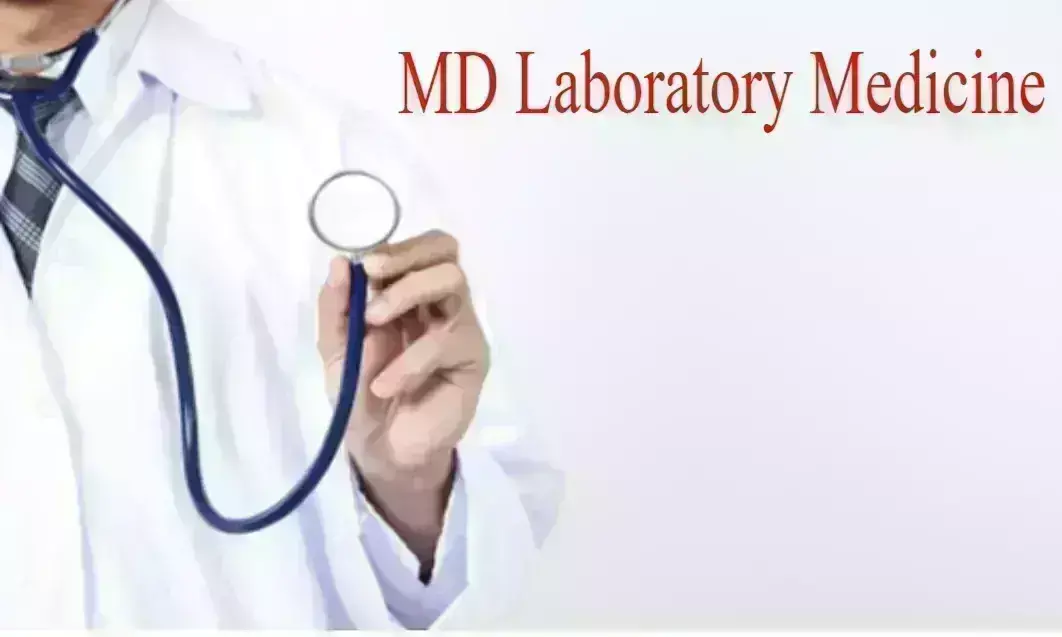 New Delhi: Introducing the details of the newly recognized course of MD (Laboratory Medicine), the National Medical Commission (NMC) has recently released the guidelines for Competency-Based Postgraduate Training Programme for MD in Laboratory Medicine
Medical Dialogues team had earlier reported that the erstwhile Medical Council of India (MCI) had given recognition to this course by its inclusion in the Post Graduate Medical Education Regulations, 2000 last year.
Also Read:MD Laboratory Medicine gets recognition by MCI Board of Governors
Now with the replacement of MCI with the NMC, the new apex medical regulator has released the guidelines that will determine the functioning of the course
" Clinical management of patients today is highly dependent on the results of laboratory investigations which has seen rapid advances in technology and automation. The presence of a Central laboratory to handle the majority of laboratory investigations, quick receipt of quality investigation reports, and access and availability of laboratory physicians in the Laboratory Medicine Department to consult helps the consulting clinician in the rapid diagnosis, management, and follow-up of patients," the NMC noted in its preamble
"The MD in Laboratory Medicine course would assist in bringing newer techniques from research to the diagnostic level," it added

As per the council, the MD Laboratory Medicine course is consistent with the 3-tier laboratory concept of an ideal tertiary care hospital attached to a medical college/institute. Tier I is related to the laboratory medicine department itself. Tier II encompasses specialty laboratories of Pathology, Microbiology, Biochemistry, Hematology, Endocrinology and Immunology departments while tier III is the high-end research facility laboratory in the medical college hospital. The creation of an MD laboratory Medicine course would help in the availability of Laboratory physicians of the first contact for both clinicians and patients thus helping in the treatment and management of patients.
The document in detail lays down the subject-specific learning objective that
A post-graduate student upon successfully qualifying for MD in Laboratory Medicine should be able
to demonstrate as clinical, teaching and research skills. It also lays down the
subject-specific competencies, the syllabus of the course, the teaching and learning methods associated with the course, the assessment criteria as well as important reading material for the course
To view the official guidelines click on the following link:
https://medicaldialogues.in/pdf_upload/final-guidelines-md-laboratory-medicine-147949.pdf