Health sector top priority for HP govt: official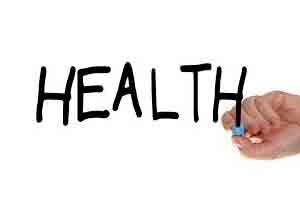 Health sector in Himachal Pradesh is government's top priority and to provide qualitative healthcare facilities to the people at their door steps, new health centres have been opened up in remote and far-flung areas of the state, an official said.
Public Relations Officer (PRO) of the government said presently there are around 2,760 health institutions in the state, which comprises three zonal hospitals, three regional hospitals, nine educational hospitals, 58 civil hospitals, one ESI hospital, 80 community health centres, 520 primary health centres, 12 ESI dispensaries and 2075 sub-health centres.


He said under Family Planning Programme, during the current financial year up to 31 October, 2,019 sterilizations have been done, besides 1,2340 IUD insertions, and 30,454 OP users and 84,740 CC users were in the state.

Under Maternal Health Services Scheme, 70,269 ANC cases have been registered, the PRO said.

He said institutional deliveries are being encouraged in the state.

45,847 institutional deliveries and 73,66 home deliveries have been recorded upto October 31, he said, adding Hamirpur district topped with 98.30 per cent in institutional deliveries while Chamba was low with 54.43 per cent.

He said the target of immunising 1,28,560 pregnant women and 1,08,183 infants has been fixed for 2016-17 against which 62,223 TT, 57,976 BCG, 58,474 OPV, 82 DPT and 63,628 measles have been provided.

The PRO said under control of blindness programme, 1, 17,716 cataract operations have been done against the target of 27,500.

He said 14,454 schools of the state have been covered under Bal Swasthya Karyakram and 74,515 students have been screened for various treatments.

Under National AIDS Control Programme, 95,820 blood samples were screened for HIV, out of which 298 were tested positive and 240 more AIDS cases were reported, the PRO said.

Maintaining that child sex-ratio in the state is another concern of the state government, he said various programmes have been implemented for its improvement.