High Premature Birth rate India: WHO report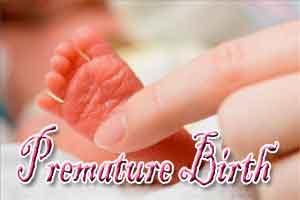 The Minister of State (Health and Family Welfare), Shri Faggan Singh Kulaste has stated in a written reply in the Lok Sabha about the WHO report on the premature birth rate in India.
As per WHO Publication in the year 2012, titled, "Born too Soon: The Global Action Report on Preterm Birth" 13 % of all the births in India are estimated to be pre-term. As per the available estimates 33.4 lakh pre-term babies were born in India in 2015 and this contributes to 22% of the world's preterm births.
Various interventions are being implemented under the Reproductive and Child Health (RCH) programme of the National Health Mission of the Government of India to tackle among other things, preterm births.
The state wise allocation and expenditure of funds under the RCH programme, including the State of West Bengal for the period 2015-16 are given below:




S.No.


State


2015-16




Approved


Exp




A. High Focus States


 








1


Bihar


98206.11


74567




2


Chhattisgarh


33693.26


22655.33




3


Himachal Pradesh


8266.63


5946.47




4


Jammu & Kashmir


25873.85


20150.55




5


Jharkhand


43130.69


24514.18




6


Madhya Pradesh


92524.01


76025.88




7


Orissa


41393.14


35027.43




8


Rajasthan


70887.54


49154.08




9


Uttar Pradesh


151734.33


101974.58




10


Uttarakhand


12414.31


11616.46




B. NE States


 


 


 




11


Arunachal Pradesh


5295.48


3811.64




12


Assam


61626.52


51374.93




13


Manipur


4671.8


3024.75




14


Meghalaya


5811.21


4479.64




15


Mizoram


4758.27


3400.05




16


Nagaland


4396.44


3211.68




17


Sikkim


1680.04


1201.68




18


Tripura


4141.76


2697.71




C. Non-High Focus States


 


 


 




19


Andhra


32133.43


29786.21




20


Goa


1425.25


606.63




21


Gujarat


37067.58


28808.14




22


Haryana


20667.03


16385.03




23


Karnataka


41345


27773.67




24


Kerala


16181.48


13881.16




25


Maharashtra


63169.16


44521.79




26


Punjab


17876.56


15018.92




27


Tamil Nadu


48208.17


41189.82




28


Telangana


24750.97


17536.98




29


West Bengal


66054.84


55012.51




D. Small States/UTs


 


 


 




30


Andaman & Nicobar


1234.69


666.01




31


Chandigarh


1143.97


813.58




32


Dadra & Nagar Haveli


1092.06


712.45




33


Daman


705.18


516.34




34


Delhi


6060.82


3531.2




35


Lakshadweep


429.98


51.54




36


Puducherry


951.14


627.37




 


Grand Total


1051002.7


792273.39