Home Ministry cancels foreign funding licence of ICMR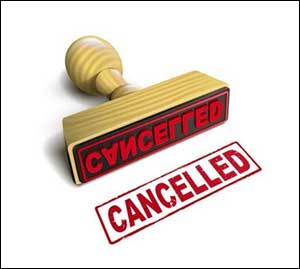 Prominent medical institutions are among several hundred organisations barred by the Centre from receiving foreign funds.

Among the medical institutions whose license has been cancelled includes the prominent Indian Council of Medical Research (ICMR), which is funded by the Government of India, through the Department of Health Research, Ministry of Health & Family Welfare, and is headed by a Secretary-rank official. Other medical institutions include Escorts Heart Institute and Research Centre, Rajiv Gandhi University of Health Sciences, Karnataka, Indira Gandhi Institute of Child Health, Bangalore

Reacting to the news that their FCRA license has been cancelled ICMR Director General Soumya Swaminathan told Indian Express that the matter had been resolved. However, the daily notes that a government official, on the other hand, maintained that "following a review, ICMR's licence was cancelled as it failed to comply with MHA's directions". The office of Health Minister J P Nadda clarified that ICMR had "slipped on some paperwork".

"The Home Ministry had written to ICMR earlier this year, saying that it has FCRA exemption. However, as per the rules, it is required to submit an annual report to the Home Ministry on the receipt and utilisation of funds. That report will be submitted shortly, with whatever other formality that is required. We expect this to be sorted out in the next couple of days," said an advisor to the minister.

The registration of these institutions under the Foreign Contribution Regulation Act, 2010 (FCRA) has been cancelled by the Union Home Ministry as these have failed to file their annual returns for five consecutive years.

PTI notes that No organisation is allowed to receive funds from abroad unless it is registered under the FCRA. It is mandatory under the law for such organisations to submit income and expenditure statement to the government annually else their registration is cancelled.

The action came after the organisations failed to file the returns for five consecutive years, 2010-11 to 2014-15, despite serving repeated notices, a home ministry official said.

In May, as a one-time measure, all NGOs were given an opportunity for one month to file their missing annual returns by 14 June without paying any penalty. Email and SMS alerts were also sent to them regularly for one month beginning mid- May, the official said.

The organisations were asked to furnish their replies, if any, by 23 July, failing which, the ministry had said, it would be presumed that they have nothing to say and action as proposed would be taken as per FCRA.

According to the FCRA, the renewal of registration for receiving foreign funds cannot be granted unless the annual returns are uploaded on the FCRA website by the organisation.