Homeopath thrashed, robbed of Rs 11 lakh at gunpoint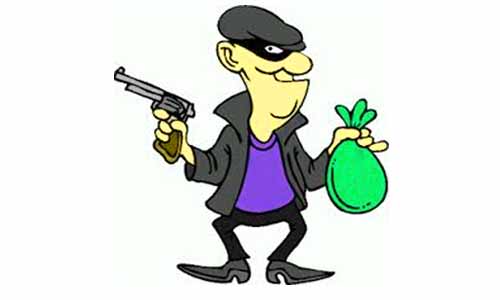 Jharkhand
: A well known Jharkhand-based Homeopathy practitioner recently became a victim of burglary and assault after 5 men robbed him of Rs 10 lakh worth of jewellery and Rs 1 lakh cash on gunpoint inside his residence.
As per the complaint filed by the homeopath, five masked men entered his house by shattering the door. He was present at his home together with his wife, parents, son and nephew. The robbers threatened all the family members by pointing the gun towards them and held them hostage, while searching the house for jewellery and money. Afterwards, they took all the ornaments and cash available at the house and escaped.
Read also: New Delhi: Doctor robbed at Gunpoint in his own clinic, family injured
They took the jewellery worth 10 lakh and cash worth 1 lakh from the house. They had also hit the doctor by hitting him with the sharp-edged weapon.
When the robbers left, the family started screaming for help. The neighbours came to their house after hearing the noise and helped them. They immediately filed a complaint against the criminals with Ramgarh police.
"The efficient way this crime was committed hints at the involvement of a professional gang. We are hunting for the gang," a policeman informed
The Telegraph
.
Read also: Bihar doctor robbed of Rs 4 lakh cash and Rs 20 lakh valuables at residence
Medical Dialogues had earlier reported that a junior doctor associated with the Bhopal government run Gandhi Medical College attached to Hamada Hospital, was molested and robbed by an unidentified person who entered her hostel room through the window.
Angry junior doctors of the hospital, immediately stopped work demanding the arrest of the culprit and greater security for the doctors at the hospital premises. Doctors specifically pointed out that girls' hostel of Gandhi Medical College attached to Hamadia Hospital did not have CCTVs.
Read Also: Gandhi Medical College Medico Robbed, Molested in Hostel Room; Angry Junior Doctors Shun Work