Homeopathy doctor beaten over charge of eve-teasing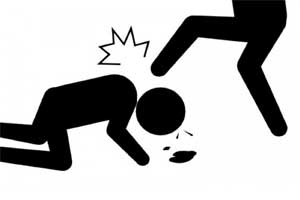 Medininagar:  A Homeopathic doctor was badly beaten up allegedly for eve-teasing and attempt to molest a minor girl patient in his clinic in Palamu district, police said on Friday.
Sub-divisional police officer Sambhu Kumar Singh said the minor girl along with family members visited the clinic of the Homeopathic doctor Uma Shankar at Chatarpur under Chatarpur police station for treatment on Thursday when the doctor took her to a room and attempted to molest her.
The girl came out of the room and narrated the incident to her family members, which prompted beating up of the doctor, he said.
Police has interrogated the people present in the clinic in this connection, he said and assured to take stringent action against the culprit following the completion of the investigation.
The doctor was detained for interrogation.