Hospital staff in Mumbai on strike after Corporator misbehaves with CMO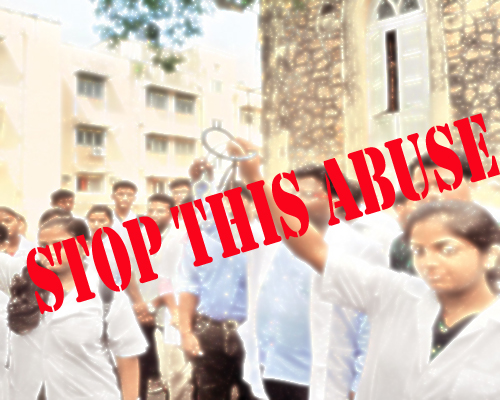 BJP Corporator found verbally abusing  VN Desai Municipal Hospital CMO

A hospital wide strike has broken at the VN Desai Municipal Hospital in Mumbai after a BJP corporator, Mr Mahesh Parker was allegedly found to be misbehaving and abusing the Casualty Medical Officer on duty.

The incident relates one Dr Prashant Yamgaar, the Casualty Medical Officer of VN Desai Municipal Hospital, who refused admission to a known-to of the corporator on the grounds that the patient's vitals were normal yet advised the patient to remain in casualty for observation after starting the necessary treatment. It is alleged that the corporator tried to apply political pressure to get the patient admitted and when that failed, he began verbally abusing the doctor threatening to get the doctor suspended on the grounds of asking for bribes for admission. Hospital staff has also reported that during this incident, the corporator was accompanies by 30-40 people.

The rude behaviour of the corporator was not taken well by the hospital staff who are demanding a public apology from him,  have stopped working, and have gathered at the main gate of the hospital in protest.

According to Sagar Mundada, President MARD, "Hooliganism is quite common in government hospitals, with Politicians and NGO resorting to threats and abuses to seek  admission for themselves or their next of Kin in these extra busy hospitals. This strike is indeed a long term precipitation of the humiliation that doctors face in government hospitals."