Singh brothers directed to give Rs 1175 crore payment in Daiichi Sankyo case, given timeline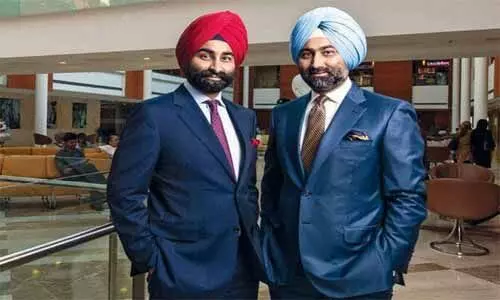 New Delhi: Former Fortis Healthcare promoters, Malvinder Mohan Singh and Shivinder Mohan Singh (Singh Brothers) have been directed today by the Supreme Court to furnish a timeline for depositing Rs 1175 crore each in the Daiichi Sankyo case. The apex court has asked Singh brothers to submit a plan to refund the amount by February 24.
The apex court has further asked Daiichi Sankyo and Fortis to respond to the Securities and Exchange Board of India (Sebi) plea on allowing Malaysian operator IHH Healthcare Berhad to take over the hospital chain, suggests a recent Live Mint report
In 2013, Daiichi Sankyo had filed a petition against Singh brothers in Singapore tribunal to enforce the arbitral award. Daiichi claimed that Malvinder Singh and Shivinder Singh cloaked important information while selling Ranbaxy to the company in 2008. The generic company in 2013 pleaded guilty in the U.S. to charges of distributing adulterated medicines and falsifying data.
The firm eventually had to reach a $500-million settlement with the US Department of Justice over these allegations.
In 2016, the Singapore arbitration tribunal had directed Singh brothers to pay Rs 2,562 crore in damages giving the verdict in favour of Daiichi which has now valued at Rs 3,500 crore after including interest and legal fees.
Also Read: Rs 3,500 Crore Jolt To Singh Brothers As Delhi High Court Upholds The Arbitral Award
Daiichi had approached the Delhi high court to collect the dues in May 2016, but the Singh brothers had argued in the Delhi High Court that the arbitral award was not enforceable under the Indian law and separately challenged the award in the Court of Appeal of Singapore.
On 31 January 2018, the court had upheld the enforceability of the award, now amounting to Rs 3,500 crore, passed by the Singapore tribunal.

Daiichi Sankyo had also moved the Supreme Court to stop the Singh brothers from selling their stake in any entity they own until they cleared the Rs 3,500 crore in the arbitration award.

The Supreme Court in November held Fortis, and Singh brothers, guilty of contempt of court for sale of shares to Malaysia's IHH Healthcare Berhad. It had also asked the brothers to deposit Rs 1,175 crore each to avoid contempt.
Also Read: Held Guilty Of Contempt In Stake Sale To IHH, Fortis Healthcare Exploring Legal Options
The court will now hear the case on 16 March, reports Live Mint.
Source : with inputs