How much do you actually spend on teaching MBBS, PG Medical students: Doctor asks Govt, AIIMS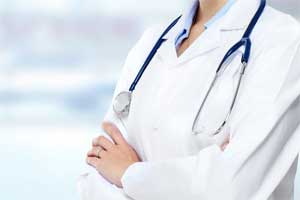 Kolkata: With many state governments claiming that they incur crores of rupees of expenditure on the training and teaching of MBBS and PG medical students at a government setup and hence justifying the implementation of the compulsory service bond and corresponding penalties, a Kolkata medical practitioner has now gone ahead and asked various governments
what exactly do they spend on "creating" a doctor.
With his series of RTI, the doctor has also asked various autonomous bodies including AIIMS on what costs do they incur on teaching and training of MBBS and PG/SS medical students at their respective institutions.
Asking for a detailed breakup, the petitioner Dr Koushik Chaki questioned asked about the cost incurred by the government/autonomous institutions on education of a MBBS doctor, PG as well as SS doctors in government medical colleges. Noting that these medicos, particularly at the MD/MS as well as the DM/Mch level are also providing medical service to patients during the course of the study, the RTI questioned about average salary and/or stipend paid to an individual MD/MS trainee and DM/MCh trainee, as well as the corresponding salary that the government/organisation salary that would have been paid to a similarly qualified medical officer, if they were not a student of the college
Explaining the reasoning behind the RTIs, Dr Chaki, who is a member of the West Bengal Doctors Federation told Medical Dialogues," At numerous places including courts, the the Union government and the States have claimed that they spend the tune of Rs. 25 Lakhs to Rs. 1.7 Cr for each medical graduate. It has also been held that Compulsory serving of bonds by Medical Professionals in lieu of subsidised training is the right of the Government, and using this the government are making doctors sign compulsory service bonds that go as high as 5 years, with penalties that even go crores+.We want to know the actual facts, and whether these figures that the government throws is actually backed by any maths of not."
" Medical field is the only field where students not just study but also incur medical services at the same time. Though they are given stipends, many a times they are extremely paltry and the medicos effectively provide cheap labor during their training and teaching. The government and these institutions should answer, whether this stipend as compared to what they would have paid a similarly qualified medical officer is justified or not ,"he added
" Similarly, the various medical teachers in the hospitals/medical colleges are also teaching and doing patient services. It is important to ascertain what part of their expense to attributed to teaching and spent towards students and what part is used towards patient services," he explained
Not just this, the doctor has also posed similar questions to top engineering colleges, and law colleges.
" I am sure the IITs would also be incurring huge expenses on creating engineers, and IIMs would be spending a lot to impart high quality MBAs but nobody is asking their pass outs to do compulsory service. Why are only doctors singled out then?" questioned Dr Chaki
Medical Dialogues had recently reported that in perhaps one of the most detailed judgements on the matter till date, the Supreme Court had recently upheld the compulsory bond service decisions by various state governments.
Read Also: Compulsory Bond Service for PG, SS Doctors: Major SC judgment upholds Bond service, calls for uniformity