HP: 76-year-old Philanthropist Urges for Cancer Hospital in his Remote Village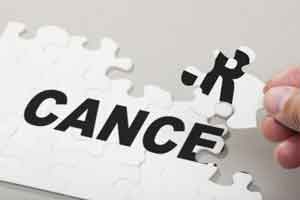 Kangra: A 76-year-old philanthropist of Kuther village of this district, was moving from pillar to post with the papers of his land in hand for donating it to the government for the establishment of a trauma centre or a cancer treatment hospital at his village in the service of humanity.
Senior citizen and philanthropist Harbans Lal Kannojia told UNI that he was ready to donate a huge chunk of personal land to the government for the construction of a trauma centre or cancer treatment hospital at Kuther located on Ranital32 Mile state highway but there was none to accept his land for this philanthropic cause. He met Union Minister for Health and Family Welfare J P Nadda at Dharamshala last week and submitted one more offer letter to him.
Kannojia had already donated five kanals of land for a primary health centre in 1998 which has been upgraded to Community Health Centre in July 2016. Feeling happy and satisfied that this CHC has stood first in the state in Kaaya Kalap program in February 2017 and won a cash award of Rs 15 lakhs at Lady Hardinge Medical College New Delhi.
He said that he has earlier donated two and a half kanals of land for Government Senior Secondary School Kuther and his brother Rattan Chand donated one kanal of land for a veterinary hospital in the village but the state government has failed to set up this veterinary hospital on the donated land even after the lapse of four years. Kannojia has donated land for Anaganwari centre in the village too.
He said that he had only son Amit Kumar who developed malignancy when he was one year old and Kannojia fought against the disease but lost when his son died at the age of nine. He said that in a futile exercise he took his son to Delhi, Kolkata, Mumbai and even to the US for his treatment.
Kannojia said that he struggled in the 20th century for the survival of his son outside the state and the country and if in the 21st century too people have to go for cancer treatment to Delhi and other states then it is unfortunate. He said for this purpose he was prepared to donate land as much as required for the project in the service of the people.
He said he had approached the state government, BJP chief Amit Shah, Union Health Minister J P Nadda and Prime Minister Narendra Modi.
He said that Pardeep Kumar Thakur, OSD to Union Health Minister, sent the letter to Himachal Pradesh Health Minister in February 2017, without any result till date. He approached Nadda again last week but with a little hope.
Alok Suman from Prime Minister Office directed the Himachal Pradesh Chief Secretary in January 2017, for an appropriate action but one and half year has passed no action was initiated till date.
Kannojia has a little hope now that his last wish of having a cancer treatment hospital or trauma centre in Kuther village gets ever fulfilled.