HP: Government to charge Rs 1crore for opting out of bond service from specialists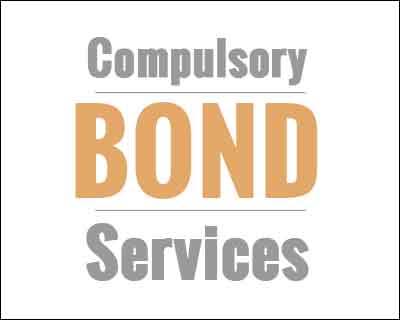 Proposed Opt-out Cost- Rs 50 lakh for MBBS and Rs 1 crore for Specialists
HP: In a desperate attempt to retain medical practitioners in the state government hospitals, the government of Himachal Pradesh is planning to go more stringent with the bond requirements. The government is contemplating to increase the compulsory bond money for doctors studying in state medical colleges so as to bring about more adherence to  bond services. The proposal comes in the light of an acute shortage of 550 doctors in the state government hospitals. It is reported that the state facilities cater to 70% of the population in Himachal.
"The MBBS doctors will be asked to shell Rs.50 lakh in case they choose to opt service outside Himachal government. For specialists, the amount would be Rs 1 Crore," Himachal health minister, Kaul Singh Thakur told media persons. It is reported that, earlier the amount was Rs 5 lakh for MBBS doctors and Rs.10 lakh for specialists.
Other changes include MBBS doctors not being allowed to take retirement (VRS) before 20 years as well as no pre-mature retirement for specialist doctors.
Principal Secretary, Health, Prabodh Saxena said the issues including revised guidelines of the Medical Council of India will soon be  discussed in a meeting.
The government is also planning to go after those doctors, who opted out of the compulsory bond services after studying in the state medical colleges of Shimla and Tanda, but did not pay the requisite bond money.
"We will have the notices sent to the doctors, who have violated the conditions of bond in the past also," said the minister.
The proposed move has met with strong opposition from many medical practitioners. One of the doctors not approving of the move told Statesman ," The government should first improve the service conditions for the doctors in state and have a proper transfer policy for them so that they don't feel victimised. Most of the doctors leave the state government job only because of harassment and lesser perks."
The government has been conducting walk-in interviews of doctors regularly in the state to meet the shortage.
Read also: