HP: Govt will open ayurvedic hospitals all over the state says CM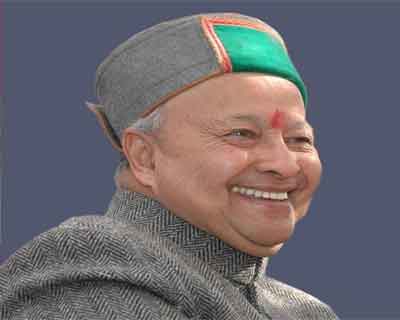 Shimla: Himachal Pradesh government is committed to promote ayurveda and would open ayurvedic hospitals across the state, Chief Minister Virbhadra Singh said.
Inaugurating the health fair 'Arogya' organised by the Ministry of AYUSH, Government of India, the Department of Ayurveda, Government of Himachal Pradesh, in partnership with Confederation of Indian Industry (CII), the Chief Minister said, "My government is committed to promote Ayurveda in the state and would open Ayurvedic hospitals here."


 Himachal Pradesh is bestowed with rare medicinal herbs and plants used in alternate systems of medicine which would immensely benefit, both the farmers as well as the industry in the state, he said.

Farmers can earn rich profits by diversifying to cultivation of medicinal herbs and the Industry can also tap the potential of the state, he added.

The state Ayurveda minister, Karan Singh said, "It is the right of every citizen to be disease-free and adopting a lifestyle based on the ancient wisdom of Ayurveda can help citizens live a better and healthier life."

Nisha Singh, Principal Secretary, Ayurveda said that, "Himachal is gifted with rich variety of medicinal herbs which grow here. This provides us vast potential to nurture the industry to produce Ayurvedic medicines and we must harness this potential to boost the growth of farmers and the industry."

Chairman, CII Himachal Pradesh State Council, Sanjay Khurana, said, "Himachal Pradesh is an ideal destination to learn, practice and master the ways of life. The state is endowed with scenic beauty, peaceful valleys and is also home to number of ashrams, health centres, retreats, etc.

"These institutions have retained the essence of an age-old wisdom of the land in order to cater to the novel needs of an ever-evolving society."

The fair has 26 exhibitors, 20 from AYUSH Industry; one from Government of Himachal Pradesh and five from the Ministry of AYUSH, Government of India.