ICMR to implement UN standards on clinical trials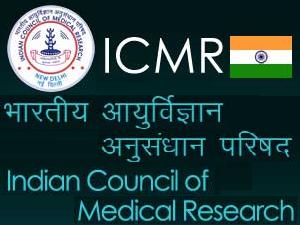 India's apex medical research body along with other leading groups will adopt UN health agency's recommendations to register and publicly disclose results of all clinical trials they fund or support. The Indian Council of Medical Research (ICMR), the Norwegian Research Council, the UK Medical Research Council, Medecins Sans Frontieres and Epicentre (its research arm), PATH, the Coalition for Epidemic Preparedness Innovations (CEPI), Institute Pasteur, the Bill & Melinda Gates Foundation and the Welcome Trust agreed to develop and implement policies within the next 12 months that require all trials they fund, co-fund, sponsor or support to be registered in a publicly-available registry.
They also agreed that all results would be disclosed within specified timeframes on the registry or by publication in a scientific journal. "We need timely clinical trial results to inform clinical care practices as well as make decisions about allocation of resources for future research," said Dr Soumya Swaminathan, Director-General of the Indian Council of Medical Research. "We welcome the agreement of international standards for reporting time frames that everyone can work towards," Swaminathan said.
Currently about 50 per cent of clinical trials go unreported, according to several studies, often because the results are negative. These unreported trial results leave an incomplete and potentially misleading picture of the risks and benefits of vaccines, drugs and medical devices, and can lead to use of suboptimal or even harmful products. "Research funders are making a strong statement that there will be no more excuses on why some clinical trials remain unreported long after they have completed," said Dr Marie-Paule Kieny, Assistant Director-General for Health Systems and Innovation at World Health Organisation.
The signatories to the statement also agreed to monitor compliance with registration requirements and to endorse the development of systems to monitor results reporting. In 2015, WHO published its position on public disclosure of results from clinical trials, which defines time frames within which results should be reported, and calls for older unpublished trials to be reported. That position builds on the World Medical Association's Declaration of Helsinki in 2013.
Today's agreement by some of the world's major research funders and international NGOs will mean the ethical principles described in both statements will now be enforced in thousands of trials every year. Most of these trials and their results will be accessible via WHO's International Clinical Trials Registry Platform, a unique global database of clinical trials that compiles data from 17 registries around the world.