IGMC Shimla extends Sahara Yojna benefits to 20 EWS patients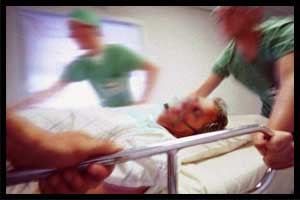 Shimla: Indra Gandhi Medical College Hospital Shimla, the premier Tertiary health institutions extended the benefit of Sahra Yojna to 20 economically weaker Section patients. Senior Medical Superintendent of Hospital Dr Janak Raj told UNI that IGMC is first institution to implement Sahara Yojna in the state which was notified by the Governor Acharay Dev Vrat on July 15, 2019.
The scheme launched at IGMC is providing finical assistance of Rs Two thousand per month to the patients belonging to the Economically Weaker Section (EWS) of the society and suffering from specified diseases or ailments. 
Also read:- IGMC Shimla registers record number of patient
All patients belonging to EWS of society baring Government and pensioners are covered under this scheme suffering with eight types of diseases including Parkinsonism, cancer, paralysis, permanent disability, muscular dystrophy, Hemophilia, Thalassemia and renal failure.
Around 6000 patients were identified to the various diseases with budgetary support 14.40 crore from the state government. In-addition to budgetary allocation Rs 14.40 lakh were allotted Administrative and other expenses.

Dr Janak said that about 13 patients suffering from Parkinson's, six patients with paralysis and One with Muscular dystrophy were benefited with this scheme as the first instalment was transferred to their bank account after implementing this scheme in IGMC.
Also read :- NGT gives nod to Rs 45 Cr Territory cancer care centre at IGMC
The government proposed to give an incentive of Rs 200 per beneficiary to Asha workers who facilitate identification of beneficiaries and completion of procedural formalities . While announcing first budget speech in State assembly Jai Ram Thakur launched this scheme in 2018-19 budget which was notified recently.