IIPHG, PHFI develop mobile app to combat exam pressure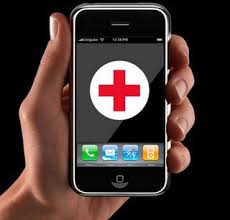 Ahmedabad: A mobile application to cope with exam-related stress and anxiety for students and their parents has been developed by Indian Institute of Public Health Gandhinagar, Gujarat, (IIPHG) in collaboration with National Mental Health Program, Department of Health and Family Welfare, Government of Gujarat. The mobile application is  called `Conquer Exam, Be a Warrior.'
"It is that time of year where exam stress hits a peak. There is a way to beat stress, as well as anxiety during the exam. `Conquer Exam - Be a Warrior' is a powerful and intuitive collaborative idea of IIPHG to create awareness and help students and parents to analyse and overcome exam pressure. It is designed to provide assistance to empower students to do the best use of their ability and knock the exams season with help of parents.
We have currently launched the app in English language only. Very soon, we will incorporate Hindi, Gujarat and Marathi language too," explained Dr Somen Saha, Associate Professor at IIPHG and Principal Researcher.
The app that has open access reminds students to stay motivated. It enables students to share their creative memorizing learning tips with others as they can write their success stories and share funny school experiences.
It helps them stay focused and positive and send gratitude messages to loved ones. A parent can share advice and tips for other parents, and this will empower them to support their child. Currently, this app is available for Android devices only and IOs version will be available soon. The app Conquer Exam, Be a Warrior can be downloaded from Google Play Store.
Exam Warrior, the book by Prime Minister  Narendra Modi is a source of inspiration to launch this app - `Conquer Exam, Be a Warrior' by IIPHG. IIPHG offers several academic courses including two years Master in Public Health and Master in Hospital Administration.