IIT Indore: Doctor arrested after student accuses him of molestation during medical examination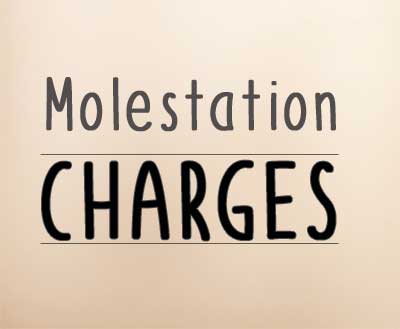 INDORE:
A medical practitioner associated with the IIT Indore health centre was recently arrested after a female student of institution alleged him of molesting her during a medical examination
The arrest came after she filed a complaint with Simrol police station.
As per the complainant, she visited the doctor with the complaints of stomach ache on Saturday evening. At the dispensary, the doctor asked her to lie down on the bench and after that, he allegedly touched her inappropriately against her will. When she tried to oppose, he held her hand and left it only when she elevated the security alarm.
She then went and filed a complaint against the accused with the police.
Read also: Former Patna Medical College Superintendent interrogated on alleged molestation slander
Simrol police station incharge, RK Nayan confirmed to the
TOI
that they have arrested the doctor, in-charge of the health centre of IIT Indore on the complaint of the female student under section 354 and 354a. He further informed that they have also arrested two security guards for interrupting in police work under section 353 and 341.
Section 354 of IPC is "Assault or criminal force to woman with intent to outrage her modesty. Whoever assaults or uses criminal force to any woman, intending to outrage or knowing it to be likely that he will thereby outrage her modesty, shall be punished with impris­onment of either description for a term which may extend to two years, or with fine, or with both."
IIT authorities also confirmed the arrest to the media.
"As soon as the institute came to know about this, we took the initiative to handover the accused to the police and a case has been lodged against the accused. Full cooperation is being accorded to the complainant. Institute take these incidents very seriously and will not permit the accused into the campus till all the investigations are completed," Rahul Sharma, IIT media coordinator informed mediapersons here
Read also: Telangana: RIMS student threatens suicide over alleged molestation