IIT Scientists to develop software to regulate sex determination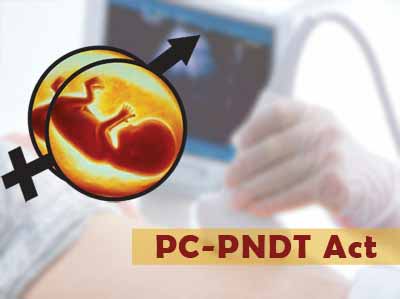 Since the enaction of PC-PNDT Act in 1994, the modality of ultrasound has drawn a lot of flak for its potential use for illegal sex determination in the country. However, this  may no longer be the case, as scientists at the Indian Institute of Technology have shown confidence that they will be able to calibrate these ultrasound machines with softwares, so that images that display gender details get blurred. Only in the case of medical necessity, will the doctors access  the password that would  convert the blurred image into a clear one.

While the scientist are theoretically exploring this calibration, this proposed regulation of ultrasound machines if coming into practice  implement the Pre-Conception and Pre-Natal Diagnostic Techniques Act effectively. At present thousands of ultra sound machines both registered and unregistered in the country are being used to scan wombs of carrying mothers. Very often when parents want to determine the sex of the baby to make a choice in favour of a male child, they are allegedly assisted by the doctors and technicians on the machines. On confirmation of the gender with the image, the parents take a decision regarding the continuation of pregnancy.

"I found that it is difficult for the authorities to find out who does sex determination. So, why not restrict access?" IIT-M, Assistant professor, Arun K Thittai said speaking to TOI.

Though no clinical trials have been conducted, Assistant Professor Thittai confesses it to be theoretically possible. "The probes on the ultrasound machines will gather all the information but we can blur out certain parts of the output images using software programs.I gather that the sex of the child will be important only when there is a medical condition that affects a particular gender," he added. If the doctors do want to determine the sex of the patient they, will have to use a password to make the image clear.

The local authorities will receive an alert as soon as the doctors enter the password to decode the image.

Though such arrangements have yet to be published in medical journals, patents do exist in China said Thittai. "I don't know if they have undergone clinical trials," he  further added.

Software programs once implemented would help identify doctors who accessed and saw these images as and when required said a government official.

"Over a period time, we will be able to develop protocols how and when to use the password," added the official.. "Nevertheless, should be tested in the field," he reiterated.