Illegal MTPs at Gurugram: Clinic Sealed; Owner, Fake Doctor Arrested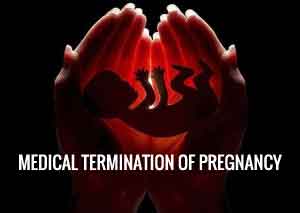 They were carrying out the medical termination of pregnancies without prior permission. It is also suspected that they were involved in illegal sex determination
Gurugram: Carrying out a raid, the crime branch officials recently arrested a clinic owner and a fake doctor from Naurangpur village for allegedly conducting illegal abortions. Meanwhile, the investigators suspect that the accused are involved in sex determination also.
According to a recent media report, a team consisting of Deputy Civil Surgeon Sarayu Sharma, Drug Control Officer Amandeep Sharma, Secretary of Red Cross Shyam Sunder, decoy patients and cops from the crime branch carried out a raid at the Shree Shyam Clinic.
Along with a shadow witness, a female constable in the 12th week of pregnancy was sent as a decoy to the clinic.
Stating that the quack doctor demanded Rs 25,000 to terminate the decoy's pregnancy, Sarayu Sharma said that the doctor also told her that she would have to stay overnight at the clinic as the pregnancy was in an advanced stage and the process would be completed by the morning.
During the raid, the officials recovered four Medical Termination of Pregnancy (MTP) kits from the clinic owner's car which was parked outside the clinic. Moreover, instruments coated with blood were also found, which made it hazily obvious that an MTP has been performed recently.
When asked about the instruments, Sharma stated, "We have sent the samples to the forensic science laboratory and it will be ascertained if an MTP was carried out here."
"They were carrying out the medical termination of pregnancies without prior permission. It is also suspected that they were involved in illegal sex determination," a member of the team confirmed to the Times of India.
Soon after the raid, the officials, who sealed the clinic, registered a complaint with the Kherki Dhaula police station, against the accused identified as Devender (clinic owner) and Satish (quack doctor). Both unregistered medical practitioners were arrested following the raid.
Dinesh Kumar, SHO of the police station, informed TOI, "An FIR is in the process of being filed as the formalities of sealing and documentation are being completed."
Read Also: Violation of MTP Act: Gynaecologist gets Bail, but cannot practice till Conclusion of trial